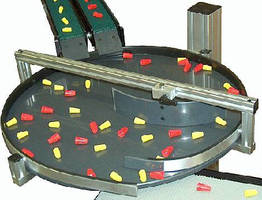 Feb. 25, 2009 (Volcano, Calif. -- Feb. 25, 2009) Whipple Enterprises today announced the fixed-fence transfer station option for its Rotary Table Accumulator (RTA) product line, which adapts an RTA into an unmanned surge table for temporary accumulation and automated product discharge back into the flow of production. In addition to serving as a product accumulator during unattended operation, a...
Read More »
ST. PAUL, Minn.--3M Library Systems has been awarded a turnkey project that will provide radio frequency identification (RFID) systems for circulation and inventory management and security at the Panjab University Library in Chandigarh, the capital of the Punjab region in northwest India. Known officially as the A.C. Joshi Library, in memory of a distinguished university vice chancellor, the...
Read More »
Able to process RFID tags and barcodes, as well as reactivate electromagnetic security strips, 3-bin Intelligent Return and Sorter System comes with optional printer for receipts and 2 choices for user interface on induction unit. Classic version provides intuitive interface with buttons to start induction and, if desired, print receipt. Plus version comes with LCD touch screen that can provide...
Read More »
PlantWeb architecture with Smart Operations Management suite chosen to optimize performance of Large Scale Cell Culture facility in Devens, Massachusetts AUSTIN, TEXAS (February 4, 2009) - Global biopharmaceutical company Bristol-Myers Squibb (BMS) has selected Emerson Process Management to fully automate its new facility in Devens, Massachusetts. Emerson will apply its PlantWeb-® digital plant...
Read More »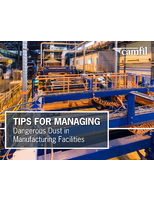 This eBook covers important considerations when creating a dust management plan for your facility. For more information, download now.
Read More »
Related Products o QuickPanel PACSystems, Operator Interface Products, Proficy HMI/SCADA -iFIX, Proficy Operations Management Software Support Multiple Vendor Platforms 02/04/2009 Charlottesville, VA, February 4, 2009 GE Fanuc Intelligent Platforms, a unit of GE Enterprise Solutions, today announced that its hardware and software products enable OMAC Make2Pack standards to support multiple vendor...
Read More »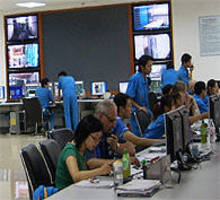 Zurich, Switzerland, Feb. 9, 2009 -- ABB's award-winning System 800xA process automation solution for the Hunan Juntai pulp mill in China - the most advanced, most automated and biggest single pulp investment in the country - has taken pulp mill automation and process efficiency to a new level. Dubbed China's most advanced and automated paper mill and the biggest single investment in the pulp and...
Read More »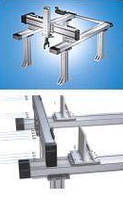 Providing building-block style modular design, camoLINE System includes electromechanical and pneumatic axes, bolt-together connection technology, and aluminum structural framing. Users can locate holes as needed and select from pneumatic, ball screw, and belt-drive actuators. Customers can also choose among servomotors, side drives with timing belts, or planetary gears to complement design...
Read More »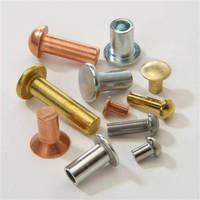 Orbitform is pleased to announce a new alliance with Jay-Cee Sales & Rivet of Farmington Hills, Michigan. Jay-Cee is the nation's largest in-stock supplier of rivets and special fasteners with over 60 years experience. Jay-Cee offers all sizes and types of rivets including solid and semi-tubular rivets, blind rivets, rivet nuts and threaded inserts. With literally millions of rivets on hand for...
Read More »
Successful interoperability testing brings together Distribution Automation, SCADA, AMI capabilities onto a single Smart Grid platform San Diego, California, January 30, 2009 - ABB, the leading power and automation technology company, and Silver Spring Networks today announced successful completion of interoperability testing of ABB's COM600 substation computer and PCD recloser device with Silver...
Read More »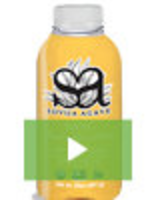 Come Alive Organics distributes all-natural, proprietary flavored agave for the food and beverage industry while helping children across the globe. Learn more about our agave products and our one sweet cause in this video and two-page PDF.
Read More »