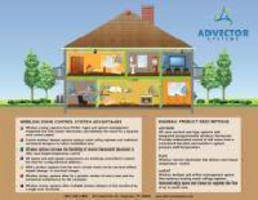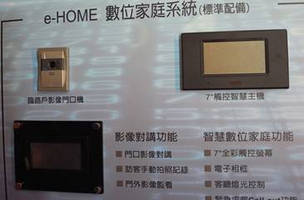 Designed to help develop control system products for home automation, NXC2620 embedded DVK4.0 is built on Linux 2.6 platform and features 4.3 in. TFT color LCD module with 480 x 272 resolution and 4-wire resistive touch screen. CPU card provides integration path to Zigbee and WiFi, while RS232 and RJ485 interfaces respectively foster connectivity with lighting control and building security...
Read More »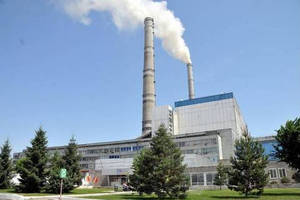 PlantWeb(TM) digital plant architecture with Ovation(TM) control system to help maximize capacity of coal-fired plant that produces 13 percent of power for Kazakhstan PITTSBURGH - Emerson Process Management has received two contracts to modernize controls at the Ekibastuz GRES-1 thermal power plant with its PlantWeb(TM) digital plant architecture and Ovation(TM) expert control system. The largest...
Read More »
With failsafe analog input modules, PSS 4000 is suitable for safe, decentralized recording of analog values. Two different modules are available for safety-related evaluation of voltage signals from -10 to +10 V or current signals from 0-25 mA. PSSuniversal PLC offers various head modules to which I/O modules can be connected individually and which are available for control functions, local...
Read More »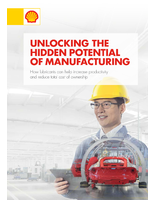 This paper illustrates how manufacturing companies have successfully worked with Shell Lubricants to upgrade their lubrication and extract value by reducing TCO and improving equipment productivity.
Read More »
Supporting Smart Energy and Home Automation profiles, SyNode(TM) 3020 Smart Energy Embedded Module integrates ZigBee system on chip transceiver, power amplifier, and low noise amplifier, delivering +20 dBm output power and -103 dBm receiver sensitivity. Device also includes 512 KB serial flash for Smart Energy data logging. Measuring 0.65 in.Â-², module can be integrated into electric...
Read More »
Camera Module Align, Assembly and Test (CMAT) Flexible Automation Platform Featured as Game-Changer" Technology WILMINGTON, Mass. - Automation Engineering Incorporated (AEi), a global supplier of high precision automation systems, is a finalist for the Smaller Business Association of New England's (SBANE) nomination for a 2010 New England Innovation Awards for its CMAT (Camera Module Align,...
Read More »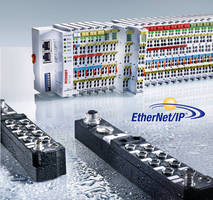 Free software applet streamlines integration of Beckhoff I/O into EtherNet/IP systems with automated mapping features MINNEAPOLIS - In order to simplify and accelerate programming of EtherNet/IP I/O architectures, Beckhoff Automation has released the new EtherNet/IP Tag Wizard. Designed to optimize programming time, the free EtherNet/IP Tag Wizard is a dynamic tool that permits easy integration...
Read More »
New order picking method dramatically increases picker productivity Grand Rapids, Mich. - Dematic, an integrator and supplier of logistics systems for factories, warehouses and distribution centers around the world, has partnered with Kollmorgen, a manufacturer of driverless control technology, to provide a new order fulfillment solution called LaserTrucks+. Dematic will utilize Kollmorgen...
Read More »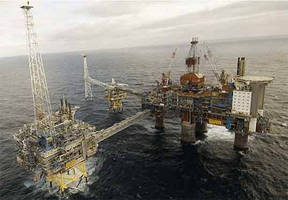 Zurich, Switzerland, April 26, 2010-- - ABB process control systems have successfully managed the world's first large-scale carbon capture and storage (CCS) facility since 1996. To date, nearly 12 million tons of carbon dioxide have been captured and safely stored 1,000 meters below the seafloor. More than half of the world's large-scale CCS facilities are now controlled by ABB technology....
Read More »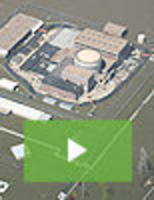 Aqua Dam is the ultimate solution for large-scale water control projects. It combines lightweight, large size, and portability all in one innovative product. To learn more about the uses, and applications of Aqua Dam, or to see it in action, check out our new video to get all the details.
Read More »