Model DS28E35 DeepCover® Secure Authenticator integrates FIPS 186-based, Elliptic Curve Digital Signature Algorithm engineÂ- to implement public-key cryptography to operate challenge-and-response protocol between host controller and attached devices. Specified over -40 to +85°C temperature range, it includes nonvolatile memory, random number generator, and decrement-only...
Read More »
Providing comprehensive transaction data signing and authentication solution, DIGIPASS 280 enables banks and other organizations to effectively combat Internet fraud by replacing static or paper-based password systems with dynamic one-time passwords and e-signatures that are calculated with DIGIPASS algorithms. Unique size allows authenticator to be customized with electronic EMV chip or magnetic...
Read More »
DALLAS - Entrust, Inc., a global leader in identity-based security solutions, will showcase the latest in identity-based security for mobile and cloud at this year's Infosecurity Europe Conference Expo, Earls Court, London, April 23-25. Entrust Business Development Director Lee Ealey-Newman will deliver a presentation, 'Strong Identity as a Layer in Security Architecture,' Thursday, April 25, at...
Read More »
Able to authenticate 50 people/min at distance of 4 ft, HBOX® access control system suits such rapid-throughputÂ- areas as airports, stadiums, and enterprise environments. This high-throughput iris recognition device delivers video-based, real-time, at-a-distance, in-motion iris capture and stores user records onboard. Identity authentication system connects via Wiegand, F/2/F, Relay,...
Read More »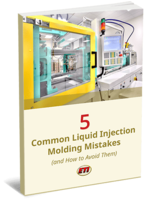 This guide offers insights about steering clear of common LIM problems and maximizing your project's efficiency.
Read More »
AlpVision will exhibit in Booth No 3988 at INTERPHEX 2013 scheduled to take place April 23-25, 2013 at the Javits Center, New York, NY, USA. Chicago, Illinois, USA (ALPVISION) - Named one of Global Identification's Top 25 Suppliers of anti-counterfeiting product security technologies, AlpVision will participate for a fifth consecutive year in INTERPHEX 2013, the leading annual pharmaceutical...
Read More »
ORLANDO, FL - API Technologies Corp. (NASDAQ:ATNY) ( API" or the "Company"), a trusted provider of RF/microwave, microelectronics, and security solutions for critical and high-reliability applications, announced today that it will showcase its full line of enterprise security products including the ION™ SA5600-SAL: Avaya® SAL Edition, at the Enterprise Connect Conference and Exposition...
Read More »
AlpVision is set to exhibit in Stand #11 at IP Protect Expo 2013 scheduled to take place February 5-6, 2013 at the Design Business Centre in Islington, London, UK. Speaking on February 6, Dr. Fred Jordan, Co-founder & CEO, will present on Instant and Secure Brand Authentication Using a Smartphone." Vevey, Switzerland (ALPVISION) - AlpVision will participate for a second year in IP Protect Expo,...
Read More »
PayLife to Upgrade or Replace Tens of Thousands of Payment Devices with VeriFone's NFC-Ready VX 680 and VX 825 Systems SAN JOSE, CA - VeriFone Systems, Inc. (NYSE: PAY) today announced an agreement to provide PayLife, the Austrian market leader in cashless transactions, with the new VeriFone VX 680 wireless solution and VX 825 PIN acceptance system to upgrade or replace tens of thousands of...
Read More »
By displaying important transaction data such as amount, account, and reference number, DIGIPASS 320 enables users to see what transaction they are signing. E-signature functionality provides protection against man-in-the-middle attacks and similar fraud schemes. Suited for mass deployments in retail and corporate banking, two-factor authentication solution supports up to 4 different applications...
Read More »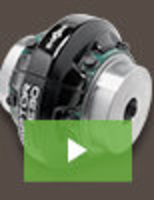 The Dodge Raptor coupling epitomizes the innovation and value that has made Baldor a world leader in industrial electric motors. For almost 100 years Baldor has been the go-to source for industries across the globe. The Raptor coupling is just one example of our dedication to engineered excellence and commitment to providing value and performance. See our video to learn more.
Read More »