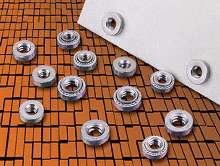 Type SMPS(TM) stainless steel nuts provide reusable threads with 1 mating screw required to complete component attachment. They can be installed in sheets as thin as .025 in. to become permanent part of assembly. Made from 300 Series stainless steel, fasteners are available in unified and metric thread sizes No. 2-56 through No. 6-32 and M2.5 through M3.5. They have diameter of .220 in. and...
Read More »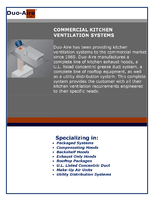 If you can't stand the heat, don't get out of the kitchen! Download this white paper and see how you can improve your commercial kitchen ventilation system.
Read More »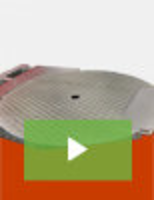 Are you in need of safer, more efficient transportation equipment? Do you feel like your delivery equipment could really use an upgrade? Check out this video, and learn about Halo Ramp Company's patented safety platforms, and how they help you bypass your trickiest delivery challenges.
Read More »