VTI Instruments Selected to Deliver Dynamic Signal Analysis (DSA) Instrumentation Solution for NASA Plum Brook's Reverberant Acoustic Test Facility (RATF)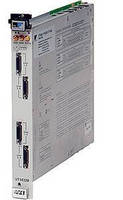 VTI Instruments Corporation is pleased to announce that they have been selected to deliver the dynamic signal analysis (DSA) instrumentation solution for NASA Plum Brook's Reverberant Acoustic Test Facility (RATF).

RATF houses the world's largest Space Environment Simulation Chamber and will use VTI's VT1432B high performance digitizer plus DSP, along with integrated arbitrary waveform generation (ARB) capability, as part of m+p international's Digital Acoustic Control System (DACS). The DACS will be used to configure and control servo-hydraulic and electromagnetic modulators, and acquire data from up to twenty-four individual microphones.

"We are excited to team with m+p international and play such a pivotal role in NASA's space vehicle test future," said Jon Semancik, VTI's Director of Marketing. "The EX1432B Series is the gold standard for DSA applications worldwide, and a perfect fit for this application."

The VT1432B series delivers unmatched hardware performance and flexibility for the most demanding DSA applications. Scalable onboard DSPs, multi-channel independent 24-bit digitizers, and comprehensive transducer signal conditioning ensure high precision, gap-free data.

"Our continued relationship with VTI allows us to field world class solutions that our customers can depend on," said Al Prosuk, m+p's VP of Sales. "Combining m+p's DACS fully automatic digital control capabilities and simplified user interfaces, with VTI's precision instrumentation, is a recipe for success."

VTI's DSA solutions are ideally suited to address a wide range of acoustic control and test, machine condition monitoring, NVH (noise, vibration and harshness), rotating machinery, structural test, vibration control, and modal test applications.

About VTI Instruments Corp.
VTI delivers precision instrumentation for electronic signal distribution, acquisition, and monitoring, which is used in the world's most demanding test applications. Our solutions provide reliable data, first time, every time. Serving the aerospace and defense, power generation, energy, automotive and commercial electronics industries, VTI's solutions allow our customers to optimize their capital investment through product longevity while ensuring unmatched measurement integrity and data reliability. ISO 9001 certified, with plants in the U.S., Europe and Asia, worldwide product support is provided through a network of VTI certified engineering representatives. VTI is a sponsor member of the VXI Consortium, a founding member of the LXI Consortium and an active member of the VITA open standards organization. For additional information, please visit www.vtiinstruments.com.

About m+p international, inc.
m+p international has been a provider of high-quality test and measurement solutions since 1980. Companies throughout the world utilize m+p international systems, software and engineering services to assure their highest product quality and superior manufacturing process efficiency. m+p international provide expertise in the vibration, acoustic, data acquisition, data reporting and modal analysis. For additional information, please visit www.mpihome.com.

More from Sensors, Monitors & Transducers