Vishay Intertechnology to Highlight Automotive Product Line at Automotive World Japan Show 2017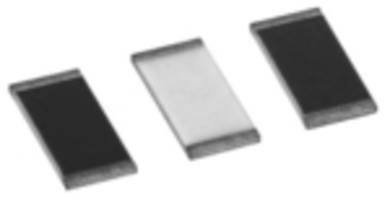 MALVERN, Pa. - Jan. 16, 2017 - Vishay Intertechnology, Inc. (NYSE: VSH) today announced its product lineup for the Automotive World Japan Show 2017, which takes place Jan. 18-20 at Tokyo Big Sight in Tokyo. Exhibiting in booth E38-38, East Hall 5, with a "Think Automotive, Think Vishay" theme, Vishay will highlight a wide range of products from its automotive product line, including capacitors, resistors, inductors, diodes, power MOSFETs, and optoelectronics designed to meet and exceed AEC qualifications.
At Automotive World Japan 2017, Vishay will showcase Automotive Grade and AEC-qualified devices for infotainment, navigation, and audio applications; DC/DC converters; electronic power steering (EPS) and motor drives; battery management; LED headlight units; direct injection control; engine cooling; and fuel pump control. Engineered and manufactured with a goal of zero defects, Vishay's Automotive Grade devices exceed requirements for AEC qualification. Vishay's AEC-qualified product families, including an array of semiconductors and passive components, likewise are optimized to provide the high temperature performance, small package size, low profile, and long term reliability critical to automotive applications.
A series of demos on the Vishay booth will mark the debut of several Vishay Automotive Grade and AEC-qualified devices in Asia. The company will show a high side voltage divider; a haptical feedback switch control panel; a six-phase synchronous 48 V / 12 V DC/DC converter; a bidirectional transient voltage suppressor (TVS) with high power density and clamping performance; and the OptoBox with UVA/B, RGBW, IR, and sensors. Product demos also will focus on Vishay's MELF resistor and thermal EMF resistor; feature a TCR temperature comparison of Vishay WSL resistors and competing technologies; and examine the WBP resistor's intelligent battery management, as well as the EMI performance of IHLE inductors in DC/DC converter circuits.
Capacitors on display at Automotive World Japan 2017 will include TP8 and TH3 series devices, the smallest AEC-Q200 qualified tantalum capacitors with case sizes down to 0603; VJ…31X RoHS-compliant surface-mount multilayer ceramic chip capacitors (MLCCs) in a broad range of sizes and working voltages; and AY2 series AC line rated ceramic disc capacitors capable of withstanding 3,000 temperature cycles from -55 °C to +125 °C. Diodes on display will include TPSMA6.8 and TA6Fxx surface-mount PAR® TVS devices; P6SMB36CA surface-mount TransZorb® TVS, which boasts a 600 W peak pulse power capability with 10/1000µ waveform; and PLZ series Zener diodes optimized for voltage stabilization and reference voltage generation.
Vishay will highlight rectifiers such as the very low profile MSS1P4 surface-mount Schottky barrier rectifier; the V8P10HM3 high current density surface-mount trench MOS barrier Schottky rectifier; and VS-6CSH02HM3 and VS-8DKH02 FRED Pt® hyperfast rectifiers. The inductors featured at the Vishay booth will include a variety of low profile, high current IHLP® inductors; IHLE high current SMD inductors with e-field shielding and a +155 °C operating temperature; IHCL coupled inductors for SEPIC converters; and IXHL high current, high temperature shielded EMI filters. SQ series devices on display will include a variety of single and dual n-channel MOSFETs in the PowerPAK® package.
Resistors on display will include RCWE0603 thick film surface-mount chip resistors with extremely low resistance values; professional high temperature mini-MELF and MELF resistors; CMB 0207 high pulse load carbon film MELF resistors; TNPW e3 thin film resistors with excellent stability; RCL e3 long side termination thick film resistors; MCT 0603 AT thin film chip resistors; WSK1216 Power Metal Strip® SMD resistors with high power ratings of 3 W to 5 W and WSBS8518 Power Metal Strip battery shunt resistors; D2TO35 SMD power resistors; NTC thermistors; and ACAS0612 precision thin film chip resistor arrays. Optoelectronics on display will include the VSMF970011X01 890 nm SMD infrared emitters, VCNL4020X01 integrated proximity and ambient light sensors, and TCUT1630X01 three-channel SMD transmissive sensors for "turn and push" optical encoding.
Now in its ninth year, Automotive World is Asia's largest exhibition for automotive technologies. Further information about the Automotive World Show 2017 is available in English at www.automotiveworld.jp/en/home/, in Japanese at www.automotiveworld.jp/, and in Chinese at www.automotiveworld.jp/zh-cn/home/.
Vishay Intertechnology, Inc., a Fortune 1000 Company listed on the NYSE (VSH), is one of the world's largest manufacturers of discrete semiconductors (diodes, MOSFETs, and infrared optoelectronics) and passive electronic components (resistors, inductors, and capacitors). These components are used in virtually all types of electronic devices and equipment, in the industrial, computing, automotive, consumer, telecommunications, military, aerospace, power supplies, and medical markets. Vishay's product innovations, successful acquisition strategy, and "one-stop shop" service have made it a global industry leader. Vishay can be found on the Internet at www.vishay.com.
Vishay Contact:
Paul Harrison
Senior MarCom Manager
Vishay Intertechnology, Inc.
Telephone: +49-9287-712808
Fax: +49-9287-712809
Email: paul.harrison@vishay.com
More from Non-Industrial Products