Ultimate Linings Achieves ISO 9001:2008 Certification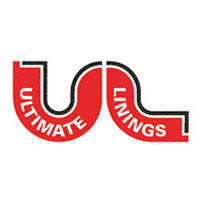 Ultimate Linings has been awarded the ISO 9001:2008 certificate. This prestigious certificate is recognised worldwide and is a reward for the company's total commitment to provide a first class service to all our customers.

For almost 20 years, Ultimate Linings has been a leading provider of bed liner and industrial coatings. Ultimate Linings excels in the industry by providing high quality polyurethane, polyurea, and hybrid products for industrial coating solutions. Ultimate Linings industrial product formulations offer solutions for abrasion resistance, water proof coatings, Protective Coatings, hazardous materials containment energy, Epoxy Coatings, chemical resistance, floor coatings, energy efficient insulation, structural reinforcement, corrosion resistance, fire retardant and thermal barrier coatings.

Currently, we are operating throughout the United States and the world, adding international dealers and distributors to our family. Ultimate Linings currently operates in over 30 countries worldwide. We use the highest grade materials made in chemical plants here in the United States giving us more control over quality and giving us the latitude to develop custom spray on products for our many industrial clients.

More from Mounting & Attaching Products