State-of-the-Art Single Coat System Protects Steel Structures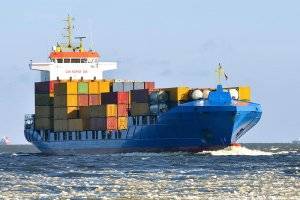 Polyset, a leading manufacturer of high performance coating systems, offers a 100% waterborne high ratio zinc silicate coating that provides superior corrosion protection (both cathodic and galvanic), high abrasion and heat resistance up to 750°F, and is 0 VOC.
Originally developed by NASA, Polyset was the first commercial manufacturer of WB HRZS® Single Coat System designed to protect steel in the harshest of marine and offshore environments. Ideal for marine, hydro, military, and other industries where high performance products are required, WB HRZS® has an excellent adhesion to steel (chemical bond) and will not undercut. Designed as a single coat system, it does not require a topcoat, regardless of application.
WB HRZS® is self-curing, offers hard-fouling resistance to zebra mussels and barnacles, meets the requirements of ASTM B117 passing 10,000 hours of testing in salt-fog corrosion chamber, and is NACE TM0304 approved.
ABOUT POLYSET
Polyset is a technology-driven materials company with a philosophy of designing exceptional resin systems to meet the needs of the customer by maximizing the performance of the product within the cost parameters of the project.
As a global market leader for more than 30 years, Polyset's diversified product lines include polyurethane adhesive, elastomer and foam systems for the industrial air filtration industry, state-of-the-art expansion joint systems for the construction industry, protective coatings for the marine and offshore markets, and cationic catalysts for epoxy-curing applications.
Polyset Contact
Denise Czerpak
Marketing Communications Director