SDP/SI Exhibits Precision Gears and Other Components for Medical Device Applications at MD&M WEST 2018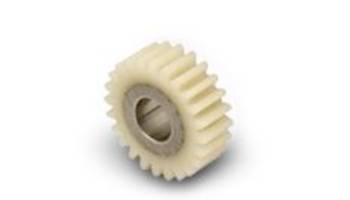 SDP/SI Engineers Available for Design Consultations at Booth1182
January 9, 2018 – Hicksville, NY – Stock Drive Products/Sterling Instrument (SDP/SI), a leader in providing mechanical based design, engineering, and manufacturing services for critical motion control and small power transmission applications, will be exhibiting at MD&M West 2018, February 6 - 8, 2018 in Anaheim, CA. Located in booth 1182, SDP/SI will be showing a variety of custom parts, subassemblies, and standard components used in medical devices and healthcare products worldwide. Examples of precision gears, gear assemblies, and miniature plastic gears manufactured by SDP/SI will be on display. Specializing in synchronous drive systems, examples of miniature timing belts and pulleys will also be presented. Product experts will be available to answer any questions.
SDP/SI not only provides comprehensive engineering and manufacturing services, but also has the ability to meet the demand for small quantity orders to large production runs for OEMs. "We are very aware of the deadlines our customers are required to meet", says Doug Kerester, V.P. Sales & Marketing. "By offering a variety of product, quick turnaround on select components, and ability to run lights out our customers can meet their goals" Engineers will be available at the booth to discuss this and other services offered.
SDP/SI components and assemblies are used in the medical, aerospace, industrial, and commercial industries. High-quality machined parts, molded components and custom gearing are built for applications including robotics, measuring devices, medical pumps and drives, medical and dental instruments, surgical devices, and pharmaceutical processing and packaging.
SDP/SI provides complete engineered solutions and services which include design, assembly, prototype, testing, and manufacturing. Engineers and product experts will be available at the show to discuss attendee's specific applications. Literature will be available at the booth providing an overview of the company and its capabilities.
Quality Bearings & Components (QBC), another Designatronics company, will be joining SDP/SI in their booth at MD&M WEST 2018. QBC specializes in bearings for instrumentation, sourcing hard to find bearings, bearing relubrication, and tools for mounting and dismounting bearings and other power transmission components. QBC is an authorized distributor of the world's leading bearing manufacturers.
About Stock Drive Products/Sterling Instrument (SDP/SI) a Designatronics company
SDP/SI, ISO 9001:2015 + AS9100D certified, provides mechanical based design, engineering and manufacturing services for critical motion control and small power transmission applications, including aerospace, defense, robotics, industrial automation, and medical. Over 100,000 standard inch and metric small mechanical components are available for fast turnaround. SDP/SI specializes in high-quality machined parts, molded components, synchronous belt drives, precision gears and subassemblies. For more information go to: www.sdp-si.com