Schurter's Couplers meet IEC 62735-1 standards.
Press Release Summary: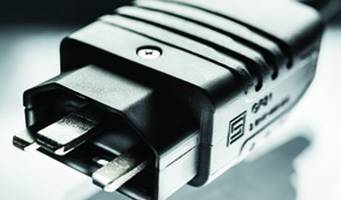 Suitable for 400 VDC applications, Schurter's Couplers are engineered for pluggable power in DC systems. The interconnect device can be used by manufacturers of PDUs and data center equipment.
---
Original Press Release:
Schurter Showcases New 400 VDC Couplers at Data Center World 2017
SCHURTER, an innovative and progressive manufacturer of circuit protection, connection, switching and EMC products for the information and communication technology (ICT) industry will feature its newest connectors at Data Center World 2017, which takes place April 3-7 at the Los Angeles Convention Center. This year SCHURTER is showcasing its newest coupler for 400 VDC applications, according to the latest IEC standard 62735-1. Designed specifically for pluggable power in DC systems, this new interconnect device is first to comply with the new IEC standard. It is slated for official introduction ending 2017. Manufacturers of PDUs and other equipment for data centers have long waited for a standardized solution for safe and reliable interconnection, to support the ever increasing trend toward increased efficiency and reduced costs.
Additionally, SCHURTER will highlight their most popular outlet series, 6600-5, with an optional integrated light pipe. Developed to channel light from LEDs on the pc board to the front of the connector, the light pipe provides operational or other functional status indication in power distribution units (PDUs). The flexible design options allow for efficient customer-specific solutions, while enabling increased opportunity to display status information from the power system to the user. The 6600-5 series conforms to IEC 60320-1, style F, ENEC approved at 10 A @ 250. It is UL/CSA approved at 15 A @ 250 VAC. Terminal options include insulation displacement conductor (IDC), quick connect or pcb.
Stop by Booth 615 to see SCHURTER's broad portfolio of innovative appliance inlets and outlets that provide simple, user-friendly solutions within PDU and ICT equipment today. Besides exhibiting in booth 615, SCHURTER is presenting this newest 400 VDC connector according to the latest IEC standard 62735-1 in a Product Information Session on April 5th at 9:30am. Jonas Bachmann is a development engineer of appliance couplers in the R&D department of SCHURTER AG Luzern, Switzerland. Together with his role as Product Manager, he contributes to IEC standardization as a member of the committee working groups for AC appliance couplers and low voltage direct current (LVDC) electrical accessories, respectively.
About SCHURTER Inc.
SCHURTER is a progressive innovator and manufacturer of Circuit Protection, Connectors, Switches, and EMC Products to the electronic and electrical industries worldwide. SCHURTER's three divisions: Components, Input Systems and Electronic Manufacturing services are formed to provide customer specific products and services, which focus on clean and safe supply of power and making equipment easier to use. These core competencies bring a high degree of innovation to SCHURTER's main markets IT / Telecom, Medical, Space and Renewable Energy.
SCHURTER meets its customers' highest demands through certified quality, environmental and safety management systems including ISO 9001, ISO 14001, OHSAS 18001 and highly developed processes (Six Sigma method). Excellent services are upheld through the consistent application of an all encompassing quality management system.
SCHURTER Inc., Santa Rosa, California is the exclusive North America sales and distribution office for the SCHURTER Group.
SCHURTER INC.
447 Aviation Boulevard
Santa Rosa, CA 95403
Telephone 707 636 3000
Facsimile 707 636 3033
More from Electrical Equipment & Systems