Recycling Roll Suspension Endboards Benefit Converters and the Environment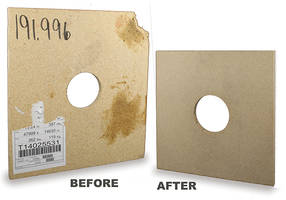 (Greenville, Wis.) – Badger Plug pays for bulk quantities of wooden endboards converters receive with their incoming roll products. Badger Plug inspects and, if necessary, remanufactures wooden endboards to like-new condition. Supported through three locations, the recycling program also extends to other packaging components, such as plastic sleeve plugs, H-channels, U-clips, wood core plugs, and wood pallets. Wooden endboards and other roll packaging components that meet Badger's quality standards are then offered at reduced costs. Over 40 million pounds of packaging components are recycled and saved from the landfill annually by Badger Plug. Recycling roll packaging components helps companies save on disposal cost while helping reduce landfill waste. Contact Badger Plug Company to learn more about the recycling program.
Badger Plug: (920) 757-7300 www.badgerplug.com.
More from Sensors, Monitors & Transducers