Rapid Infuser uses unique technology to save lives.
Press Release Summary: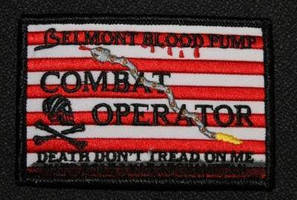 Suited for use in operating rooms during incidents of massive blood loss, Belmont® Rapid Infuser RI-2 features 2 air detectors and prevents air embolism. If air is detected, system shuts down rapidly to protect patient and instructs clinician how to return system to operation. Also, integrated induction heating technology allows blood or fluid to heat instantly as to avoid hypothermia. Additional areas of use include military hospitals and hospital labor and delivery departments.
---
Original Press Release:

Belmont Instrument Corporation Introduces New Rapid Infuser RI-2



The Belmont® Rapid Infuser was used on multiple Boston Marathon bombing victims and has helped save thousands of lives in the war zone



BILLERICA, Mass. -- Belmont Instrument Corporation, the widely recognized provider of blood and fluid infusers, will be introducing the new version of The Belmont Rapid Infuser, the RI-2 at the American Society of Anesthesiologists Meeting this week in New Orleans, LA. The Belmont Rapid Infuser is the standard of care for the treatment of rapid blood loss in hospitals throughout the world and has been attributed with helping to save thousands of lives globally.



George Herzlinger, President of Belmont Instrument Corporation commented, "The Belmont Rapid Infuser was introduced in 1999 and nearly all machines purchased are still in use. Our induction heating technology continues to outperform all competitive technologies."



Belmont Instrument Corporation employees take the role of helping save lives very seriously. On April 15, 2013, while John Landy, Director of R&D at Belmont Instrument Corporation was watching the breaking news about the Boston Marathon bombing, he received a call at around 4:30 PM from a major Boston hospital notifying him that they were in need of more disposable sets required to run their Rapid Infuser. They were using the device to resuscitate trauma victims and it was incredibly helpful. While everyone else was driving away from the city, he and his niece quickly drove to the manufacturing facility in Billerica, MA and then to the hospital to deliver the donation of supplies. The hospital had a heavily armed presence and he was finally able to speak to an Officer to tell him "we are just here to save lives". A nurse had called and asked the Officer to allow him to stop his car. He was able to bring them the products that were used to resuscitate several victims of the bombing that experienced tremendous blood loss.



The Belmont Rapid Infuser is commonly used in the Operating Room during liver transplant surgeries, trauma and other incidents of massive blood loss. It is also used in the Labor and Delivery Department when the mother is suffering from obstetric hemorrhage which is a serious complication that can occur during or after childbirth.  They are used extensively in military hospitals around the world and have helped save thousands of lives of soldiers and civilians. Military clinicians often thank the company and employees of Belmont. In one letter the company received, the military medic wrote, "Your pump has given me witness to bringing multiple GI's back to life; because of the rapid administration of blood products your pump provides." They even had a patch made to wear on their scrubs.



The device is the only rapid infuser that uses the patented induction heating technology which allows the blood or fluid to heat instantly and this is instrumental in avoiding hypothermia. It is designed to prevent air embolism which can be a serious complication in the use of pressure infusers. This device features two air detectors and if air is detected, the system shuts down rapidly to protect the patient and instructs the clinician how to return the system to operation.



Belmont Instrument Corporation was founded in 1980 and is located in Billerica, MA, USA. The company develops, manufactures and markets critical care medical devices. They currently have 80 employees that are very proud to work for a live-saving medical device company.



CONTACT:

If you would like more information about this topic, please contact;

Rachel Deschamps

978-330-7614

Cell - 603-560-5103

rdeschamps@belmontinstrument.com

www.belmontinstrument.com

More from Architectural & Civil Engineering Products