Power/mation Now Distributing Festo Products in the Upper Midwest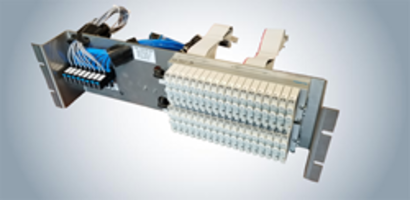 Power/mation's customers in Minnesota and the Dakotas are introduced first to Festo pneumatic automation solutions.
ISLANDIA, N.Y. (PRWEB) NOVEMBER 06, 2018
Festo announced that Power/mation, St. Paul, Minnesota, has become its newest distribution partner. Power/mation, a value-added solutions provider with deep roots in the power transmission industry, has warehouses and sales offices in Illinois, Iowa, Minnesota, Nebraska, North and South Dakota, and Wisconsin.
Power/mation will introduce the Festo product offering to its customers in Minnesota and the Dakotas as an extension to its current product portfolio.
"We surveyed our customers and sales personnel asking what areas of automation technology they most wanted us to add to our portfolio of solutions," said Robert Stern, Vice President of Business Development, Power/mation. "A majority said pneumatics. We evaluated the market leaders and came away knowing we wanted to partner with Festo." Stern said that the evaluation team considered such factors as annual research and development budget, the quality and breadth of product lines, the level of experience within the vendor's sales force, number of markets served, and product delivery logistics.
"Power/mation has more than 80 highly experienced technical sales and solutions development specialists," said Mark Snyder, Channel Director Festo Corporation. "This level of commitment to value-added services is impressive. Power/mation's distribution infrastructure in the upper Midwest supports our strategic growth goals." 
Festo is a leading manufacturer of pneumatic and electromechanical systems, components, and controls for process and industrial automation. For more than 40 years, Festo Corporation has continuously elevated the state of manufacturing with innovations and optimized motion control solutions that deliver higher performing, more profitable automated manufacturing and processing equipment.
Connect with Festo: Facebook, LinkedIn, Twitter and YouTube