PCAP 4.3 in. TFT LCD Module improves interface integration.
Press Release Summary: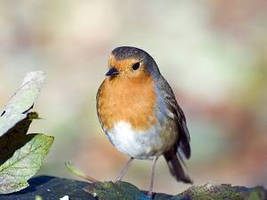 Available with 480 x 272 resolution, 4.3 in. PCAP LCD operates from -20 to +70°C and provides viewing angles of 70° (horizontal) and 50° to 60° (vertical) for readability despite display position. Features include onboard TFT controller, serial and parallel interface options, 7 LED backlights with luminous Intensity of 200 nit, and 700:1 contrast ratio. While cover lens+sensor+FPC sensor glass is 0.55 mm, and cover glass is 0.7 mm. Additional standard touch panels are optional.
---
Original Press Release:

PCAP 4.3" TFT LCD Module



Liquid crystal display (LCD) modules are commonly used in a variety of applications that are a part of our everyday lives. Full color TFT LCD modules are being used in a range of products, and have been implemented in everything from small handheld devices to large scale monitoring systems. Over the last few years 4.3" displays have been very popular in embedded system designs, but up until recently this screen size was almost completely restricted to a 480x272 resolution. Our new 4.3" TFT LCD module is available with a 480x272 resolution, which significantly improves image quality and provides a much more common resolution for user interface integration.



This new 4.3" PCAP LCD gives viewing angles of 70° horizontal and 50-60 vertical. This ensures that the user can easily read the display no matter how the product is positioned. Other features include an onboard TFT controller, a wide range of serial & parallel interface options, such as the 10 pin PCAP interface with I2C clock and data, along with a high efficiency 7 LED backlights, with luminous Intensity of 200, contrast ratio at 700:1 and logic supply voltage at 3.3 volts if your test conditions are 20mA. This product has a fast response times, along with a -20~70°C operating temperature. Our Cover Lens+Sensor+FPC, sensor Glass is 0.55mm and CG: 0.7mm, we also available with optional standard touch panels. Please contact us for more information or to discuss additional semi-custom design capabilities.



Link: http://www.microtipsusa.com



Quick Features:

Diagonal Size 4.3" TFT

Overall Area 105.6(W) x 67.30(H) x 4.55 mm

Resolution 480 x 272

Interface 24 bit parallel RGB

Active Area 95.04(W) x 53.86(H)

Brightness 200nit

Contrast 700:1

View Cone 80/80/80/80° (U/D/L/R @ C/R>10)

Temperature ST: -30~+80°C, OT: -20~70°C