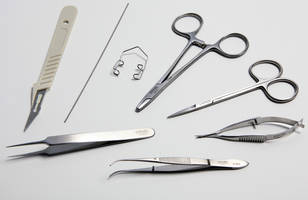 The Harvard Apparatus Mouse Surgical Kit provides an assortment of surgical instruments carefully selected to be ideal for common surgical procedures performed on mice. All Harvard Apparatus instruments are made with the highest quality surgical grade German steel, enabling precision work for years to come. Forged and finished in a German ISO 9001 certified facility, these surgical instruments are suitable for all research needs.
Kit includes:
Disposable Scalpels
Forceps
Scissors
Needle Holders
Probe
Barraque Retractor
In addition to this surgical kit, Harvard Apparatus offers several other specialized kits including the Deluxe Major Surgical Kit, Minor Surgical Kit, and Rat Surgical Kit, as well as an extensive selection of individual surgical instruments.
Harvard Apparatus is a wholly owned subsidiary of Harvard Bioscience, Inc. Harvard Bioscience is a global developer, manufacturer, and distributor of innovative and specialized products to enhance bioresearch.