More Precision for More Safety - Testelligence for The Automotive and Crash Test Industry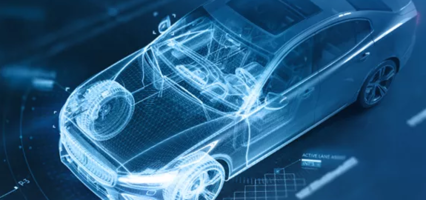 Crash tests are an essential part of automotive safety. They provide invaluable information about the performance of automobiles and their components in various crash scenarios, helping to ensure that vehicle occupants remain safe. Dynamic sensors play a key role in these tests, providing accurate measurements for analysis and evaluation.
Smart and future-proof calibration solutions
SPEKTRA provides smart and future-proof calibration and testing solutions for automotive professionals who need reliable testing of their sensors.
Our turnkey system CS Q-LEAP™ not only offers clever test solutions for today, but is a calibration system that is ready for the sensors and for the challenges of the future in the automotive industry.
Crash testing solution in a rugged case
The CV-10 mobile calibration system by SPEKTRA was especially developed to considerably simplify on-site testing and calibration of accelerometers, proximity probes, velocity sensors and much more. Many of these sensors find applications in the automotive industry.
When used in conjunction with the CV-10 PR, piezoresistive transducers can also be tested and calibrated quickly and reliably. Additionally, the CV-10 can be used to calibrate vibration meters and complete measurement chains.
Measurement precision meets quality and reliability
Our portfolio includes complete systems, data connections and special accessory components – all designed with accuracy and precision in mind so you know you will get the results you need from your testing procedures, every time.
We are TESTelligent.
Our commitment is simple: We strive to provide high quality products backed by excellent customer service so that you can be sure your calibration and test results are accurate – no matter the application or scenario. If you are looking for reliable equipment designed specifically with crash testing and renowned automotive Original Equipment Manufacturers, look no further: SPEKTRA is your partner where quality meets reliability!