More Brake Line Options Have Arrived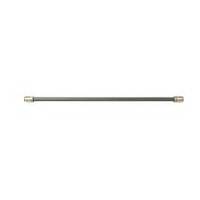 Now find an even broader selection of brake lines and fittings at Del City! Now, not only can you find Hydraulic Steel Brake Line Tubing, you can also find PVF Brake Lines, International Brake Lines, and Brake Fittings.
PVF Brake Lines offer more flexibility and better corrosion resistance than the standard steel brake line, and are becoming increasingly common in today's vehicles.
International Brake Lines have the strength and durability to withstand extreme pressures, but also remain pliable enough to route as needed. This new international option is suited for Japanese and European applications.
Brake Fittings are sold separately from the lines, and can be found in tube nut, union, and adapter styles. Full range of options include domestic and international fittings for all brake sizes available.
Del City
N85 W12545 Westbrook Crossing
Menomonee Falls, WI 53051 United States
1.800.654.4757
More from Electrical Equipment & Systems