LGA Connectors Help Reduce Assembly Costs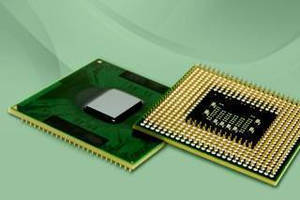 Carteret, NJ — Fujipoly's W-Series Matrix Connectors can reduce assembly time and cost for many land grid array (LGA) applications. By eliminating the need to solder the LGA to the PCB, this silicone-based connector delivers measurable cost savings especially for densely packed boards with 200 or more I/Os.



After inserting the correctly sized W-Series connector pad between opposing groups of electrodes, all that is necessary to make a complete electrical connection is even pressure.



The highly reliable W-Series connector is embedded with 300 to 2,000 gold-plated wires per cm2 and provides a current carrying capacity of 500 mA/mm2. The low resistance silicone-based connector is available from stock in sizes up to 50mm x 50mm and thicknesses of .50mm or 1.0mm.



About Fujipoly America Corporation



Fujipoly America Corporation is a wholly owned subsidiary of Fuji Polymer Industries Co., Ltd. of Japan. A ISO9001:2008 registered company, Fujipoly America Corporation specializes in the fabrication of silicone rubber technology. It is a leader in the areas of elastomeric connectors, thermal interface materials, fusible tapes, and custom silicone rubber extrusions. Fuji Polymer Industries Co., Ltd., has eight divisions worldwide, located in North America, Europe and Asia and an international network of distributors and representatives. The company's North American operations are based in Carteret, New Jersey. For more information, call (732) 969-0100 or visit us on the Web at http://www.fujipoly.com.