Lee Fluid Trasnfer Sanitary Ball Valves - 3A & USDA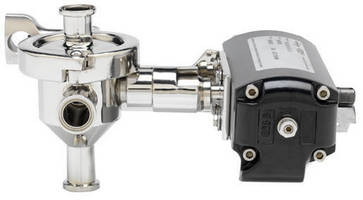 Fluid Transfer Sanitary Ball Valves are a 3A and USDA sanitary accepted design that are used in the Food, Pharmaceutical, Cosmetic, Chemical, and Metal-Detection industries worldwide. Our full line of sanitary ball valves are manufactured in the USA to the highest quality with pride.



We've designed our Fluid Transfer ball valves specifically to meet your needs for flush-mounted tank, two-way inline, or three-way diverter ball valve applications. Made of T-316 stainless steel, you'll get a corrosion resistant-resistant, highly sanitary ball valve with solid construction that gives you maximum reliability under extreme conditions.



Clean-up and maintenance costs come down, due to a unique and simple design that allows a fast breakdown without tools.



Specialty valves include Jacketed, C.I.P. (clean in place), Fractional, and Aseptic designs.



Please contact us to discuss you next project requiring sanitary ball valves, and let us demonstrate our unique commitment to your total satisfaction.



More from Fluid & Gas Flow Equipment