Motion Sensors / Detectors / Transducers
Intrusion Detectors meet European security standards.
Press Release Summary: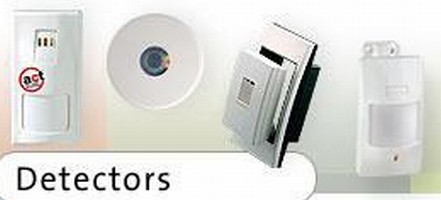 Compliant with PD6662, EN50131-1, and TS50131-2-x Grade 3, Class II standards, perimeter and indoor detectors utilize GreenLine Technology to disable MW during unset periods and Anti-Cloak(TM) Technology to detect cloaked burglars. Features include wall/back tamper, active IR for anti-mask in DT detectors, built-in EOL resistors, and 3 LEDs for walk-test. Detector types include wall- and ceiling-mount indoor models as well as window/door and glass break perimeter models.
---
Original Press Release:

ROKONET Launches a Range of Grade 3 Detectors



ROKONET is launching a new line of Grade 3 detectors for UK & European markets. The new Grade 3 line includes perimeter and indoor detectors.

In light of the recent security standards emerging in Europe and required in the UK, ROKONET has upgraded its best selling detectors to comply with the PD6662, EN50131-1, TS50131-2-x Grade 3, Class II standards. ROKONET detectors that comply with these standards are: iWISE GreenLine DT AM 15m & 25m, iWISE QUAD AM for indoor wall mount installations, and the only ceiling mount Grade 3 detector currently available, LuNAR GreenLine DT.

Grade 3 Perimeter detectors include ShockTec & ShockTec Plus for window/door protection and ViTRON & ViTRON Plus for glass break applications, meeting the requirements of PD6662 and EN50131-1.

ROKONET Grade 3 detectors exceed PD6662 and EN50131-1 requirements by several additional features and by also implementing the technical specifications of TS50131-2-x according to BSIA Form 185 (Guidelines to Manufacturers). Notable features include: Wall/back tamper, Active IR for anti-mask in DT detectors, remote LED disable, built-in EOL resistors (jumper selectable) and 3 LEDs for easier walk-test. In addition to these, ROKONET has added two of its leading technologies: GreenLine Technology, which disables MW during unset periods, and ACT-Anti-CloakT Technology for detecting cloaked burglars.

For more information: rokonet.com
Email: shlomith@riscogroup.com

More from Material Processing