International Corporation Releases the E10-101 for Electric Bonding and Sealing Applications
Press Release Summary: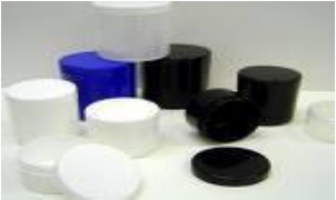 The E10-101 is a two part pure silver filled electrically conductive epoxy that has sealing applications that use fine electrical and mechanical properties. The product features a continuity of conductivity and a wide temperature range. The E10-101 has applications for in microwave EMI & RFI shielding, repairing of printed circuit boards, and as a cold solder for high sensitive components.
---
Original Press Release:
Alfa International Introduces Epoxy Listed on NASA's Outgassing Data List for Aerospace and Electronic Uses
WOONSOCKET, RI. March 21, 2018- Alfa International Corp. in Woonsocket RI, is introducing E10-101, a two-part pure silver filled electrically conductive epoxy designed for electronic bonding and sealing applications that require both fine electrical and mechanical properties. E10-101 has passed NASA's ASTM E-595 outgassing specifications and is now listed in their database as an approved product for aerospace and electronic uses and for selecting Spacecraft materials.
This versatile silver formulation offers the maximum continuity of conductivity with an electrical resistivity value of less than 1x10-4 ohm·cm and is also characterized by a wide operating temperature range from –50 to +170°C. E10-101 bonds strongly between a wide variety of substrates including aluminum, copper, magnesium, steel, bronze, nickel, kovar, ceramic, glass, phenolic and G-10 epoxy glass boards.
E10-101 can be used in diversified applications as microwave EMI & RFI shielding, in the assembly or repair of printed circuit boards, wave guides, electronic modules, flat cable, high frequency shields, connections, circuitry and as a cold solder for high-sensitive components where hot-soldering is impractical. E10-101 is widely used in demanding applications not only in the electronic, electrical, computer and semiconductor industries but in the aerospace and optical industries as well. Conductive adhesives, such as E10-101 are widely used in electronic packaging applications such as die attachments and solderless interconnections components, display interconnections and heat dissipation.
This product is ideal for engineer's use because of its unique formulation that offers ease in handling due to its creamy consistency and versatility in methods of application. It can be applied by hand application, automatic dispensers, silkscreening, transfer or stamping techniques.
One of our valued customers who has approved E10-101 for their applications, uses it "for conductivity from a part casing to ground" as well as "adhere[ing] a touch screen display to a metal bracket during assembly" and often praises how "it (E10-101) is easy to mix and use". This customer found our product through NASA's records, which gave them a degree of confidence in choosing this product for their applications.
E10-101 has been used successfully in the market for high tech applications by credible customers for more than 20 years. Alfa International sales and technical experts will be readily available to discuss how E10-101 can work for you and your business needs. With its wide range of applications and affordable cost, E10-101 will work perfectly for your business projects and goals. This product can come in nickel filled as well. For more information, please email us at info@alfaadhesives.com.
More from Portable Tools