Flocking Tape offers anti-rattle, NVH, and friction control.
Press Release Summary: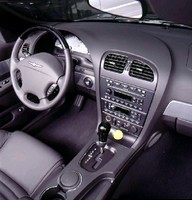 Designed for automotive applications, P1058A bonds to low surface energy plastics and offers resistance to abrasion and environmental extremes. It consists of black, 36 mil precision cut nylon flock material, single-coated with automotive-grade acrylic adhesive. Product is supplied with 83 lb polycoated release liner to facilitate die cutting. It meets requirements of Ford ESB-M6G17-A, General Motors GM6420M, and Daimler Chrysler MS-JZ8-22 specifications.
---
Original Press Release:
Automotive Flocking Tape for Anti-Rattle, NVH and Friction Control
Windsor, Connecticut - September 14, 2006.... Scapa Automotive offers Scapa P1058A, a black flocking tape designed for automotive applications including anti-rattle, NVH, and friction reduction. The product meets the requirements of Ford ESB-M6G17-A, General Motors GM6420M, and Daimler Chrysler MS-JZ8-22 automotive specifications. Offering exceptionally high tack and peel strength, P1058A bonds well to low surface energy plastics and offers excellent resistance to abrasion and environmental extremes. The high adhesive coat weight allows the product to bond well to irregular surfaces and is appropriate for a range of automotive assembly applications. Scapa P1058A consists of a black, 36 mil precision cut nylon flock material, single coated with an aggressive automotive-grade acrylic adhesive. The product is supplied with an 83# polycoated release liner designed to facilitate die cutting. For additional information, contact Scapa Applications Support at (800) 653-5315, or access the Scapa Automotive website at www.scapaautomotive.com. Scapa North America develops innovative specialty adhesive films, tapes and compounds for a range of markets. Major markets include aerospace, automotive, cable, construction, electronics, industrial assembly, medical, sports and entertainment, and printing and graphics. Editorial Contact: Tony Ieraci Marketing Communications Manager Scapa North America (860) 688-8000