FieldServer Technologies Partners with ProSoft Technology as the Exclusive Provider for SlotServer Communication Module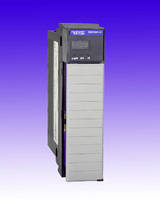 Milpitas, California - FieldServer Technologies, the leading manufacturer of gateways for the building automation industry, and ProSoft Technology, the leading manufacturer of third party data modules for Allen Bradley PLCs, have announced a partnership appointing ProSoft as the exclusive provider of the SlotServer Communication Module from FieldServer.

This partnership capitalizes on the BAS gateway design/manufacturing expertise of FieldServer Technologies and the extensive industrial controls global distribution channel of ProSoft Technology resulting in a winning solution for the user and the industry. FieldServer Technologies industrial customers will gain easy access to SlotServer through the ProSoft channels. ProSoft and their distribution network will have a proven BAS gateway solution for their customers.

"FieldServer Technologies is proud to partner with ProSoft Technology as the sales channel for SlotServer. ProSoft Technology's global distribution strength and experience is expected to greatly enhance SlotServer's reach into the industrial market," says Richard Theron, Sales Manager for FieldServer Technologies.

SlotServer is a building automation protocol conversion module for the Allen Bradley ControlLogix PLC, a major controller used in process plants around the world.

SlotServer enables ControlLogix to interface with devices and networks utilizing building automation protocols including LonWorks, BACnet, JCI Metasys N2 or fire alarm control panels from Notifier, Siemens, SimplexGrinnell, EST, Fike, Silent Knight, FCI/Gamewell and more. SlotServer utilizes protocol drivers from FieldServer Technologies' extensive library of BAS and Fire Panel drivers.

SlotServer is also the only ControlLogix gateway to the Allen Bradley TCP/IP Protocol used on PLC-5E and SLC-505 controllers.

http://www.fieldserver.com/products/SlotServer/SlotServer_ControlLogix_Module.php

About FieldServer Technologies

FieldServer Technologies, a wholly owned division of Sierra Monitor Corporation (OTC: SRMC.OB), designs and markets a broad line of protocol gateways for the Building Automation and fire panel industry to allow users to enhance communication, improve safety and save energy. FieldServer multi-port gateway products combined with the company's extensive protocol driver library provides valuable interoperability solutions for manufacturers and integrators in the building automation market. For more information about FieldServer Technologies, please visit its Web site at www.FieldServer.com.

About ProSoft Technology®

ProSoft Technology® designs industrial communication solutions that connect automation products seamlessly. ProSoft Technology is a highly diversified, customer intimate, global organization with a focus on quality and ease-of-use. Their products - including in-chassis communication modules for PLC/PAC controllers, standalone protocol gateways, and a wide range of robust, field-proven wireless solutions - are found in applications spanning the industrial marketplace. Visit the ProSoft Technology website at www.prosoft-technology.com.


More from Chemicals & Gases