DC Micromotors Series 2237 CXR Coreless DC Motor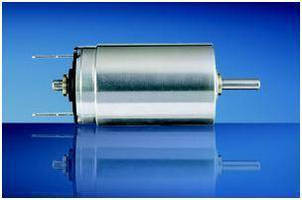 With the DC-Micromotor series 2237 ... CXR, FAULHABER has added a new generation of graphite commutated motors to its drive range. The CXR series was developed on the basis of the tried and proven CR series concept. Its outstanding features are long life and extreme robustness. In its compact format - 37 mm long and 22 mm in diameter - the drive is able to utilize its full dynamic range with a continuous torque of 11 mNm in many different applications.

Easy speed control and positioning are provided by the Speed Controller SC 2804 or the Motion Controller MCDC 3006 from FAULHABER. A coordinated range of accessories incorporating matching-diameter gearing and three-channel encoders rounds off the package on offer along with the newly developed drive series. Long life, excellent power density and an attractive price make the new 2237 ... CXR drive series an interesting option for all industrial sectors.

For more information and complete technical specs, contact a MicroMo Electronics, Inc. Application Engineer at 800-807-9166 or send an email to info@micromo.com.

More from Machinery & Machining Tools