Universal Process / Temperature Controllers
Danfoss Helps Keep 1.3 Billion Passengers Comfortable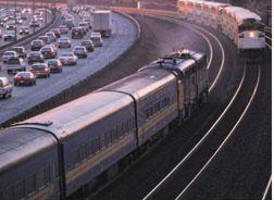 With 86,000 kilometers of track, the Russian railway network is the second largest in the world. Low prices, a comprehensive timetable and punctual service make rail travel the most popular way of getting around the Russian Federation. But long journeys and temperatures that fluctuate with the seasons from extremely cold to oppressively hot, present designers with a real challenge to keep train carriages comfortable.

So when the largest coach carriage manufacturer in Russia needed a new temperature switch to control its carriage heating systems, Danfoss came up with a customized solution that met the carriage manufacturer's needs.

Keeping warm on Russian rail

Russian winters are renowned for their harshness. But in 2009-2010, western Russia went through one of its severest winters in 30 years. And Siberia experienced one of its coldest winters ever. In these extreme conditions, keeping warm isn't just a comfort, it's a necessity. So when their temperature switch supplier went out of business, the rail carriage manufacturer faced a serious situation. They needed to find someone to supply temperature switches that could withstand the unforgiving Siberian winters and keep warm the 1.3 billion passengers who travel on Russian Railways carriages each year. Fortunately for them, Danfoss was ready for the challenge.

The rail carriage manufacturer needed an easy-to-install plug-and-play temperature switch to monitor and control the temperature in the carriages' electric heating system. Glycol is used as the heating medium in the system as it has a very low freezing point and a high boiling point. In order to prevent the glycol overheating and maintain a comfortable temperature in the carriages, the temperature switch needed to break the heating circuit at 95°C. So Danfoss took the compact MBC 8100 temperature switch, which is engineered for harsh conditions, and designed a customized preset temperature function to keep the temperature under control.

The first temperature switch consignment was delivered during the coldest months of the 2010 winter - just in time for the extreme sub-arctic weather conditions. Able to resist the train's constant vibration, which is a must in railway applications, the customized MBC 8100 is keeping passengers warm and comfy as they travel across Russia. And with a delivery time of only three days (nearly three months quicker than the previous supplier), Danfoss logistics management is helping the rail carriage manufacturer improve their service to their customers.

The temperature switch success has made Danfoss the first choice for pressure and temperature switches in the Russian railway market. If you'd like to learn more about how Danfoss can help you get the best performance from your equipment, please contact your nearest Danfoss representative.

More from Architectural & Civil Engineering Products