Custom Fused Minerals - Creating Customized, Chemically­ - Tuned Fused Minerals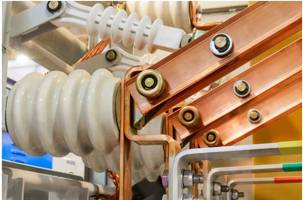 Fused minerals are an important component for a wide range of industries, where they are used in products as diverse as photovoltaics, abrasives and advanced ceramics. Washington Mills have been creating fused minerals since the 1860's making them experts in the field. The process of creating the minerals has evolved significantly since then, as have the applications they are used in.
AZoM spoke to Anne Williams, President of Washington Mills, about fused mineral creation, quality control and how Washington Mills can help you create customized, chemically tuned fused minerals.
What are fused minerals?
Fused minerals are manufactured materials that are created to have the optimal purity, porosity and crystal size for meeting the needs of a range of applications from abrasives, to the raw materials for refractories.
Fused minerals are created by melting raw materials that are often, but not always, mined from the earth, such as bauxite or zircon sand, at extremely high temperatures.
At Washington Mills we use an arc furnace to achieve this. The practice of melting minerals is commonly referred to as the fusion process and it is this process that drives out impurities from the minerals and fuses together certain elements, transforming the raw materials into a chemically changed fused mineral.
Some examples of fused minerals include: fused aluminum oxide, fused mullite, fused zirconia, fused chrome­alumina, and many others. Depending on which raw minerals are used and the ratio they are used at the fusion process will produce fused minerals of different types and chemistries.
Please could you describe how an arc furnace works?
An arc furnace is a furnace that uses electricity to melt materials at extremely high temperatures (up to 2,500 °C), which is hot enough to cause the minerals to melt.
Electrodes are lowered into the bath of the furnace, which is loaded with minerals, and an electric arc is formed between the electrodes which transfers electrical current into the furnace causing the minerals to melt. Once the minerals are transformed to a molten state, the mixing of the minerals transforms them into a chemically different material. For example, in the case of making fused mullite, alumina and silica raw materials are melted together and converted into mullite.
Once the furnace is poured and the molten bath of material has cooled and solidified into a solid state, the result is the formation of an almost 100% fused mineral with a set crystallography and porosity.
What are the advantages of using an arc furnace over conventional furnaces?
One of the benefits of an electric arc furnace is that the raw material inputs into a furnace can vary in size. They do not have to be perfectly sized in order to work well in the fusion process which allows for flexibility and the ability to use a wide range of raw material inputs.
The electric arc fusion process can also produce materials that are very dense with little to no porosity. The bulk specific gravity of a fused mineral is very close to its theoretical specific gravity which can be desirable in many applications.
When done correctly, the fusion process results in a 100% fused product with no unreacted raw minerals present. The molten bath of minerals formed in the arc furnace facilitates the addition of other materials to fine­tune the chemistry of the product for different applications.
Minerals can also be purified as the electric arc furnace can be used to reduce impurities. For example, one could use the fusion process to intentionally extract certain valuable minerals, or to take the contaminants out of a product to produce a purer material.
What are the typical applications of the fused minerals you produce?
This is always the most difficult question to answer because our products are used in such a wide range of applications – many of which are not at all related.
To start with a few: grinding wheels, sandpaper, refractory bricks and linings, foundry and steel furnaces, investment cast shell building, ceramic parts, surface preparation, profiling, abrasive grit blasting, lapping, wiresawing, anti­skid surfaces, thermal sprays and much more.
Our products touch so many manufactured items and as a raw material consumable, fused minerals does its work behind the scenes, producing a perfect finished part or a just right surface profile or finish.
How did you develop your process for recycling aluminum oxide?
Washington Mills has always been committed to two central business objectives. The first is our commitment to delivering more value to our customers and the second is our focus on making our manufacturing operations more efficient.
The recycling process we developed is an excellent example of how these two key objectives have converged. Customers who use fused aluminum oxide for grit blasting end up with spent grit from the blasting process. When the grit has been pulverized to the point of no longer being effective, users are left with few options other than to dispose of the spent grit in a landfill.
We continually look for ways in our furnacing operations to reduce scrap rates and experiment with alternative raw materials. In the process of experimentation we found that we could solve our customers' problem by picking up the spent grit and recycling it back into our furnace in a 100% closed loop process.
It not only saved customers from having to pay costly landfill fees and own on­going potential landfill liabilities, it also gave us a way to take our fused aluminum oxide from cradle to cradle.
We are always working to advance our understanding of how to extract the usable elements from materials in order to re­use them back into the furnace, turn them into a molten form, and convert them into a fused mineral.
The range of different properties for fused minerals is vast. How far through the R&D process do Washington Mills guide their customers?
If we are working collaboratively with a customer on creating a custom product or improving an existing one, then we may have an on­going technical relationship with them where they work closely with Washington Mills R&D.
A typical R&D process may start with material testing and characterization. If the material is something we feel we can manufacture, then we will do a series of pilot scale tests. The customer will then incorporate the material into a product in a real manufacturing environment.
This product testing can take as little as a couple of months or as long as a couple of years. If the testing shows promise, then we can progress from the pilot plant stage and scale­up the manufacturing to various levels of manufacturing depending on customer demand.
What experiments do you carry out to ensure your fused minerals are of a high quality and purity?
We use two different tests to determine the quality and purity of our fused minerals.
The Washington Mills Laboratory is equipped with an X­Ray Diffractor (XRD) that can be used to characterize the crystalline compounds and free elements in a wide variety of materials.
The laboratory also has an X­Ray Fluorescence (XRF) machine that is used to determine what chemical elements make up the constitution of a given material.
Washington Mills has been operating for over 150 years, how have your processes evolved over this time?
Washington Mills was founded in 1868 and was the first abrasives company in the United States. In those days the business imported Turkish emery and crushed it into particle sizes which could be used to polish farm tools.
The electric arc furnace process was introduced in the early 1900's for making harder and longer lasting man­made fused minerals. Fused minerals have been around for many years but as customer's needs have changed, so have our products.
We now produce a wider variety of particle sizes and customized products which have specific chemistries that suit our customers' requirements. Our products are not a onesize­fits­all approach, we have hundreds of customer specifications that are unique to the needs of a particular customer.
What do Washington Mills have planned for the future?
Washington Mills is focusing on its core competencies of fused minerals with particular emphasis of working its assets, core technology and industry know­how in new and different ways.
We operate in a mature industry where products evolve slowly, but the products we make are as relevant today as they were the day they were first introduced. There are many materials that can be melted in an electric arc furnace and we are working on some developments that challenge and expand our capabilities beyond traditional abrasive applications.
Where can our readers find out more about Washington Mills?
The Washington Mills website has many videos, white papers, case studies and brochures that highlights our products and services. Take a look at the literature section on our website and watch our videos.
Washington Mills is a world leader in the manufacture and distribution of abrasive materials and fused mineral products. As the largest producer in North America with sales and manufacturing facilities around the world, our capabilities are unrivaled in the industry. We offer a rich array of abrasive grains and specialty electro­fused minerals. From macro grits to micro grits, to custom specialty fusions, our fused materials are used around the world in hundreds of different industries and applications.
An Industry Leader
Washington Mills is leading the way as:
A technologically advanced microgrit and sub­micron powder producer with a stateof­the­art European microgit production facility.
One of the world's largest manufacturers of silicon carbide, operating the only environmentally friendly silicon carbide plant in North America.
A trusted partner in helping companies develop their new materials through our specialty product development and fusion services
The largest producer of fused materials in North America
Products
Some of the products Washington Mills offer include:
Alumina Bubbles                          Fused Silica
Alumina Zirconia                           Fused Zirconia
Alumina Silica Fines                      High Chromium Ruby Colored Fused Aluminum Oxide
Boron Carbide                               Iron Pyrite
Brown Aluminum Oxide                  Magnesium Oxide
Ceramic Media                              Potassium Fluoroborate
Chrome Alumina                            Refractory C­A Toll Fusion
Custom Fusions                            Silica Fume
Emery                                           Silicon Carbide
Ferro Silicon                                  Synthetic Cryolite
Fused Mag­-Chrome                        Steel media
Fused Mullite                                 White Fused Alumina
Fused Pink Aluminum Oxide            Zirconia
Fused Spinel                                  Zirconia Mullite
Washington Mills
Address 20 North Main St
North Grafton MA, 01536
United States
Phone: 1 (508) 839 6511
Fax: 1 (508) 839 7675
Email: [email protected]