Chemline 7850 Polyurethane Resin meets ASTME-84 Class 1 standard.
Press Release Summary: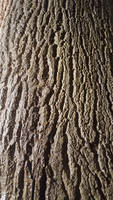 Chemline 7850 Polyurethane Resin offers hardness of shore 95 A, tear strength of 240 pli and elongation of 100 %. Unit allows user to create large sheets of artificial bark, brick work or rock wall. Product is suitable for Graco Reactor E-XP2 or H-XP2 equipment and is applied 1:1 high pressure. Resin is ideal for amusement parks, zoos, museums, casinos and point of purchase display applications.
---
Original Press Release:
Chemline 7850 – Unique Flexible Polyurethane Resin Replicates Tree Bark & More
Chemline, Inc. is a leading provider of polyurethane and polyurea coatings and elastomers. CHEMLINE 7850 is used by fabricators around the world to replicate the texture and appearance of real tree bark and other highly textured surfaces. With this molding process, you can quickly create large sheets of artificial bark, brick work or rock wall that can be pieced together to produce whole artificial tree trunks and branches or complete sheets of flexible brick and rock wall.
CHEMLINE 7850 is a two component, fast-set, spray-in-mold polyurethane that is 100% solids and zero V.O.C. After spraying into a detailed mold, the cured sheets of CHEMLINE 7850 can be demolded quickly and then faux finished or stained. We have engineered this product to have exceptional tear and flexibility. It offers a great balance of Shore Hardness and enough elongation that allow for ease of wrapping around shapes and to follow the contours of variable backing/mounting surfaces. This product is easy to color or stain, meets the ASTME-84 Class 1 standard and has also passed ULC/CANS102 fire test.
CHEMLINE 7850 can be used in exterior or interior applications like amusement parks, zoos, museums, casinos and point of purchase displays.
Physical properties of CHEMLINE 7850 include:
Hardness - Shore 95 A
Tear Strength - 240 pli
Ultimate Elongation - 100 %
Application of CHEMLINE 7850 is very easy with a 1:1 high pressure, heated plural component proportioning unit and an impingement style spray gun. Recommended spray equipment is the Graco Reactor E-XP2 or H-XP2. Chemline, Inc. is also a GRACO HPCF Top 20 Advanced Distributor and can provide training on the use of the liquid materials as well as the proportioning equipment and spray guns.
ABOUT CHEMLINE
Founded in 1997, Chemline is an industry leader in fast-set polyurethane and polyurea coatings. The company's 100% solids, spray-applied products are used by OEMs and applicators around the world as protective coatings for metal, wood, concrete, foam and other materials. Chemline operates a 170,000 sq. ft. plant at its headquarters in St. Louis, Missouri, with an additional manufacturing facility in Los Angeles, California. For more information, please visit www.chemline.net or call 314.664.2230.
More from Agricultural & Farming Products