ASI Industrial Bus I/O Modules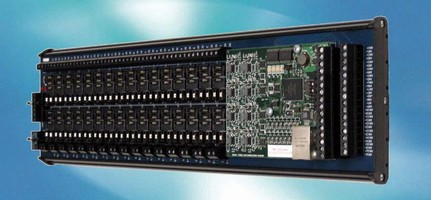 Automation Systems Interconnect, Inc. (ASI) - Carlisle, PA is pleased to announce the release its new line of custom industrial bus I/O modules. Does your design require devices to communicate to an existing bus system or multiple bus systems within your application? If so, ASI can work with you to develop an I/O module that will interface to any industrial bus system. The I/O interface module can consist of digital and analog points in electro-mechanical, solid state and transistor configurations.

ASI recently worked with a customer who was hard wiring a minimum of 3 interface modules that each contained 16 inputs, 16 outputs and 16 analog inputs into a Modicon PLC, this was extremely time consuming and vulnerable to mistakes. ASI developed a more cost effective and time saving solution by embedding a Modbus TCP interface directly into the I/O modules, eliminating 47 of the 48 connections that were required. Now all the I/O modules are connected to the PLC using a Cat. 5 cable. The ASI solution also eliminated the need of costly remote PLC I/O modules because the embedded I/O boards can be directly networked to the PLC. If you would like more information on ASI's custom capabilities or to talk to an application engineer about an existing design, call ASI engineering toll free at 877-650-5160.

ASI also has a complete line of standard I/O modules in a broad range of configurations for any brand of PLC. If you would like more information on the standard I/O modules please visit the ASI website www.asi-ez.com for detailed specifications and prices. As with all ASI products order direct online and save 20 - 50%. For modules other than those found on the ASI website please call ASI's engineering department. For additional information please contact ASI at P.O. Box 1230, Carlisle, PA 17013, by calling 1-877-650-5160, or by visiting their website at www.asi-ez.com.


More from Machinery & Machining Tools