As the Future Technologies Advances: So Does PMOLED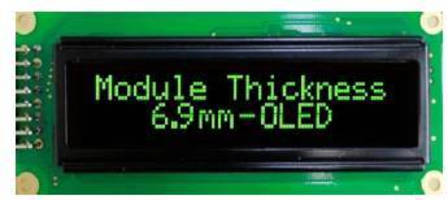 OLED



What is an OLED display? This is nothing else, but an organic light emitted diodes, look at this at this display as sandwich that has few ingredient in-between itself, in more technical term; these outer layer sandwiches are made up of carbon base films between two charged electrodes, 1: A metallic cathode and another, a transparent anode, usually being glass.  There are 4 layers in the organic film: 1) hole-injection 2) Hole-transport layer 3) An emissive 4) Electrons emission layer.  There are two types or OLEDs I would like to talk about which are Passive and Active OLEDs. Both of these technologies are unique in their own way; however to better understand the difference here is a break down.



Passive OLEDs has an organic layer and strips of cathode and node, while Active OLEDs has a full layer of cathode, organic layers and anode "TFT Matix".  Passive OLEDs are very easy to make while Active OLEDs has a higher technology yield to make.  Passive OLEDs are use for small sizes up to 6 inches while Active OLEDs uses for large screens.  Passive OLEDs applications are Audio, Automobiles, meters, and industrial while Active OLEDs use for mobile phone, video players and TV.  PMOLED has a better power consumption of 200mW than LCD who has 500mW and VFD as 680MW. The Passive matrix OLEDs has a better response time, lifetime (100k), view angle (H: 175 and V: 175) and contrast 2000:1. 





More from Thermal & Heating Equipment