Alstom Certifies a Kontron 3U VPX Computer at the SIL-4 Level for Safe Railway Applications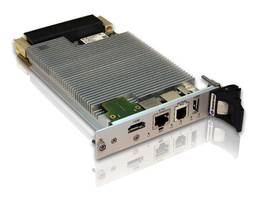 Augsburg, Germany/ Toulon, France, July 19, 2018 – Kontron, a leading global provider of Embedded Computing Technology (ECT), today announced that its COTS 3U VPX-based embedded computer has successfully been qualified and certified at the higher security level SIL-4 by Alstom for safe railway applications.
"We are very pleased to have been selected by Alstom, a worldwide leading supplier of reliable and safe transportation systems, to provide our COTS-based safety embedded computers," said Alain Spors, Director of Sales at Kontron. "The Kontron offering meets the high level of quality and performance required by Alstom."
The Safe Computing Unit 'SCU' computer consists in extractable Line Replacement Units (LRU) in order to provide a low maintenance time and repair (MTTR). Both the ventilation drawers and the electronic cards are easily extractable. The computing unit of the SCU featuring single board computers (SBCs) and an ethernet switch card takes advantage of the versatility and modularity of a 3U VITA 46 VPX standard architecture to offer a SIL-4 certifiable and long-term maintainable solution. Thanks to its ISO / TS 22163 (formerly IRIS) certification, Kontron provides Alstom with a high level of design, production, testability, and traceability to meet the requirements of the railway sector.
Nicolas Catheland, Program Manager at Alstom, said: "The qualification of the SCU for our new railway signaling programs confirms Kontron's ability to meet the high standards of quality we expect, whether for products or long-term service delivery."
For more information please visit: https://www.kontron.com/industries/transportation
Follow Kontron:
About Kontron – An S&T Company
Kontron is a global leader in IoT/Embedded Computing Technology (ECT). As a part of technology group S&T, Kontron offers a combined portfolio of secure hardware, middleware and services for Internet of Things (IoT) and Industry 4.0 applications. With its standard products and tailor-made solutions based on highly reliable state-of-the-art embedded technologies, Kontron provides secure and innovative applications for a variety of industries. As a result, customers benefit from accelerated time-to-market, reduced total cost of ownership, product longevity and the best fully integrated applications overall.
For more information, please visit: www.kontron.com
Media Contacts
Global
Alexandra Habekost
Kontron
Tel: +49 (0) 821 4086-114
alexandra.habekost@kontron.com
Germany
Dorothee Bader
vibrio Kommunikationsmanagement Dr. Kausch GmbH
Tel: +49 (89) 321 51 760
North America
Annette Keller
Keller Communications
Tel: +1 707 947 7232
More from Machinery & Machining Tools