SCHURTER to Showcase The First UL Approved IEC 400 VDC Couplers at Data Center World 2019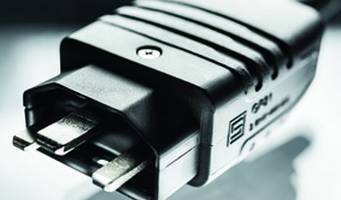 Santa Rosa, California, March 14, 2019— SCHURTER, an innovative and progressive manufacturer of circuit protection, connection, input systems and EMC products for the information and communication technology (ICT) industry will feature its newest connectors at Data Center World 2019, which takes place 
March 19th through 22nd in Phoenix, Arizona.
SCHURTER will feature the latest UL approved 400 VDC couplers according to the IEC TS 62735 standard. Manufacturers of PDUs and other equipment for data centers have long waited for a safe and reliable standardized solution for DC power architecture.
Additionally, SCHURTER will highlight its newest 4751 series, IEC 60320 style F outlets for 2, 4 or 6 pack configurations. The prewired outlets are designed to provide enhanced features for increased functionality, ease of assembly and offer a tamper resistant Blind Cover, series BC320, to manage system loads in PDUs and UPS applications. The 4751 series is certified by VDE and CCC for 10 A at 250 VAC. They are cURus approved for 15 A at 250 VAC. 

Attendees will also see various outlets with integrated light pipe, 6600-5, 4797-5, style F and J. The integrated light pipes channel light from LEDs on the PC board to the front of the connector, serving operational or other functional status indication. Outlets with IDC terminals for quick assembly, 6610-5 and 4710-5, will also be on display.
Stop by Booth 312 to see SCHURTER's broad portfolio of innovative appliance inlets and outlets, and cord retaining solutions, that provide simple, user-friendly solutions within PDU and ICT equipment today. 
More from Agricultural & Farming Products