PNC Purchases Universal Pick and Place Equipment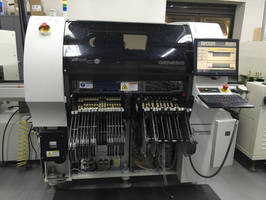 Sam Sangani, President and owner of PNC has announced that his company recently added a new Universal Pick and Place machine model Genesis GI-07 to its fast growing assembly department.



Commenting on the acquisition, Mr. Sangani said, "This is a cornerstone piece of equipment for PNC Assembly at this time. Our goal as a true Total Concept company is to provide our customer with design, fabrication and assembly services and acquiring this new Pick and Place equipment will allow us to grow our capabilities and service more customers. After a doing a complete due diligence we feel strongly that the Universal equipment is absolutely the best decision for us at this time."



About PNC

PNC located in Nutley, N.J. is one of the country's leading providers of Rigid, Rigid-Flex and Flex Printed Circuit Boards and the largest PCB supplier in the region. They are committed to providing their customers with innovative solutions for their PCB fabrication and assembly needs. They are committed to working side-by-side with visionary engineers and buyers in all technologies including High Frequency RF/ Microwave boards; Audio, Defense Aerospace and Medical. The dare to take on demanding and challenging technologies including RD projects. They combine the latest technology with American Innovation to deliver world class printed circuit board solutions including Design, Fabrication and assembly to their customers.



For more information click here.





More from Packaging Products & Equipment