NEW ATEX Certified Diaphragm Pumps From Air Dimensions Inc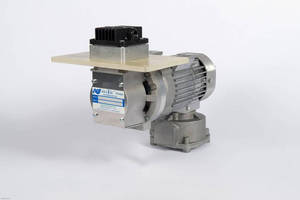 Air Dimensions Inc manufacturer of high quality diaphragm pumps is pleased to announce receipt of ATEX certification for its entire Standard Dia-Vac pump line( both pump and motor). ADI's ATEX motors are rated for Zone I, EEXd IIC T4 IP65, 115/230V, 50/60HZ with 60 deg ambient temperatures. The pumps are also CE Approved and ready for shipment within 1-2 days!

These durable diaphragm pumps are an ideal choice in for environmental /process emission monitoring within the petro-chemical industries.
Corrosive and Hazardous applications are ADI's speciality!

For more information please contact Air Dimensions directly at 954-428-7333 or visit our web site: www.airdimensions.com to view our entire line of diaphragm pumps.