Moving Coil Actuators with Built In Bearings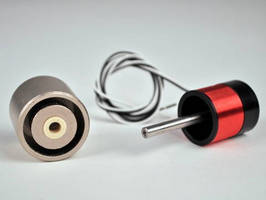 H2W now provides moving coil voice coil actuators with built-in bearing systems in a compact package. Previously, customers' would be required to either implement a bearing system through a stage, or make an accommodation on the envelope by trying to integrate a Moving Magnet Design.

H2W has released NCC Actuators that are available from stock with strokes up to 5.2 inches, and longer strokes are available upon request. Although Voice Coil Actuators are traditionally shorter strokes, H2W now offers longer stroke actuators from stock. The moving coil style actuator is provided with supplied internal bushings and a hardened steel shaft.

More from Fluid & Gas Flow Equipment