Figaro Engineering Product Announcement: A2L Refrigerant Sensor Module FCM2630-H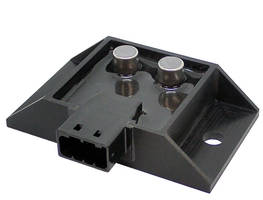 Figaro Engineering Inc. is pleased to announce its latest in development offering -- The A2L refrigerant sensor module FCM2630-H. Our sensor module is designed to be compliant with UL60335-2-40, and IEC60335-2-40 requirements for refrigerant detectors. Given the current legislation to move the United States refrigerants from A1 to A2L scheduled to take effect in 2025, we are ready to support the USA market with A2L detection.
FCM2630-H is an embedded type module using our proprietary semiconductor gas sensor which has a high sensitivity to A2L refrigerant gases R-32 & R-454B. This module enables users to easily build a reliable gas leakage detection system by eliminating electronic circuit design for temperature compensation and the calibration process.
In addition, this module has high waterproof performance by protective measures for a printed circuit board, sensors, and connectors.
The module is provided with RS485 digital interface. By utilizing dual gas sensors, our module boasts a lifetime of 15+ years. The refrigerant gas sensor has a built-in filter to reduce the influence of alcohol and other interference gases, resulting in high selectivity to R-32 & R-454B.
For your evaluation, we can provide limited free samples by request, under the condition of receiving customer feedback. The quantity is limited. Please let us know the required quantity and your company name, application, and background of the request. Please be on the lookout for this sensor's release into the market in the coming months.
Related