AquiSense Technologies Announces Price Reduction on PearlAqua Product Lines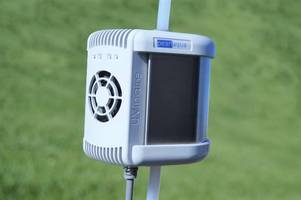 UV-C LED Value Proposition Further Enhanced and is a Result of Company's First Mover Status in the Market
Erlanger, KY (August 20, 2018)--AquiSense Technologies continues to lead the UV-C LED disinfection industry by announcing a price reduction to their award-winning PearlAqua™ and PearlAqua OEM™ models. Since its introduction in 2012, the PearlAqua has been AquiSense's flagship product, utilizing advanced UV-C Light Emitting Diodes (LEDs) to provide pathogen reduction by up-to 99.99%. The PearlAqua was a first-to-market product in this sector and has been the benchmark for price/performance evaluations of all other products since. In addition, its patent pending replaceable UVinaire® lamp module, is a game changer for users, providing true plug-and-play operation.
Today's reduction in price makes AquiSense's award-winning systems more cost effective, bringing pricing in line with conventional mercury-based UV systems. "It's a win-win situation for everyone," says AquiSense Technologies CEO Oliver Lawal. "Early adopters of our systems were attracted by the unique benefits of UV-C LEDs and the slick design, meaning they were deployed in places where traditional mercury-based systems could not be utilized. A price reduction further enhances an already compelling value proposition and will lead to further market penetration of UV-C LED technologies," concluded Lawal.
The price reduction was made possible by a variety of factors including increasing purchasing power with suppliers and the establishment of new automation in its manufacturing facilities. Since launching the PearlAqua, both the UV-C LED device market and the PearlAqua design have progressed. "In making today's announcement, it's clear that we have benefited from our first mover status in developing product refinements and greater production volumes," said Wes Morin, VP Operations.
Lower prices are in immediate effect and inquiries for the PearlAqua can be made at www.aquisense.com, through email at info@aquisense.com, or by phone at +1.859.869.4700.
About AquiSense Technologies
AquiSense Technologies is the global leader in UV-C LED systems design and manufacturing. They work with leading LED manufacturers to evaluate their devices and then design efficient disinfection products. Using a combination of patented technology and in-depth know-how, AquiSense integrates LED devices into products that solve real world problems in water, air, and surface applications. AquiSense Technologies is a Nikkiso Group company, learn more at www.aquisense.com.
More from Packaging Products & Equipment