Airborne Drone Surveillance Systems Use Perle Industrial Ethernet Switches & Media Converters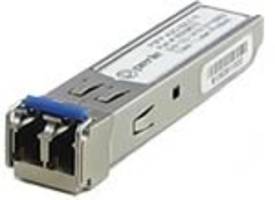 Goldman Sachs estimates the global drone market to be worth around $100 billion by 2020*. $70 billion of this is estimated to be purely for military applications. In airborne drone military scenarios, the sensitive imagery and mission critical data, needs to reach decision-makers on the ground without disruption or delay.
When Navtech Systems, an electronic design and systems engineering company with expertise in airborne surveillance video down links, was approached to integrate a new surveillance system into an existing military network infrastructure, they turned to Perle. Phillip Charles, Director at Navtech Systems chose Perle Industrial Ethernet Switches, Fiber Media Converters and SFP's for flexible Ethernet over fiber connectivity.
The Perle units are implemented in the network on the ground as part of the system to access imagery and data received from the aircraft, says Charles. Ultimately, we cannot disclose the details of the applications in which the Perle products are being used, but we can testify to our experience with them. They are of high quality, solid, secure and reliable.
For more information, read the whole Case Study on perle.com
About Navtech Systems: - http://www.navtechsystems.co.uk/about/
Navtech is an electronic design and systems engineering company. They specialize in video and data transmission using the latest digital techniques, together with applications of GPS technology. Navtech provides solutions to a wide range of requirements in a variety of industries covering security, law enforcement, military, film and television production and marine applications.
Related