Acacia Communications' Thought Leaders to Deliver Plenary and Present in 11 Sessions at OFC 2019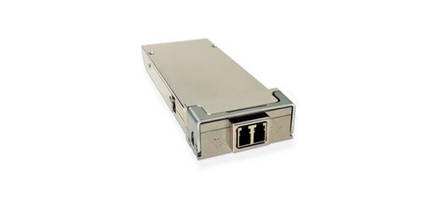 Coherent interoperability participation demonstrates commitment to open optical ecosystem
MAYNARD, Mass., Feb. 27, 2019 (GLOBE NEWSWIRE) -- Acacia Communications, Inc. (NASDAQ: ACIA), a leading provider of high-speed coherent optical interconnect products, today announced that its Founder and Chief Technology Officer, Benny Mikkelsen, will be giving a plenary talk at next week's Optical Fiber Communication Conference and Exhibition (OFC) in San Diego, California, where other Acacia thought leaders will also be presenting. Acacia will be showcasing its broad portfolio of high-speed coherent optical interconnect products designed to accelerate optical networks through continued improvements in performance, capacity and power consumption. Acacia is also the sponsor of Theater III, which will host educational programs throughout the conference including Acacia's session on "Next-Generation Coherent Architectures – Pluggable vs Multi-haul, a Knockout or a Draw?" featuring speakers from Cisco, Facebook and Microsoft Azure, and will be celebrating its 10 Year Anniversary at OFC.
"I'm honored to have the opportunity to share my thoughts on electro-photonic integration which Acacia believes will be key to providing innovative solutions as bandwidth demands grow across a variety of network applications, including cloud, access and transport," said Mikkelsen. "We are also excited to be celebrating Acacia's 10th anniversary at OFC which will give us the chance to say thank you to our customers and partners who have provided us with the opportunity to work together to solve some of the most significant optical networking challenges."
Coherent Interoperability Participation
Demonstrating its commitment to building an industry-wide ecosystem, Acacia will also be participating in the following interoperability events at OFC taking place Tuesday, March 5 through Thursday, March 7:
Coherent Transceiver Demo, Booth #6421 – This demonstration will show live interoperability of pluggable CFP2-ACO and CFP2-DCO modules from Acacia operating at 100Gbps, compliant with the OpenROADM Multi-Source Agreement (MSA) and CableLabs 100G Coherent P2P specifications. The Coherent optics modules are plugged into a white box switch from Edgecore Networks, and transmit and receive HD-FEC coded 100Gbps DP-QPSK optical signals traversing optical fiber over distances covering data center interconnects. This demonstration is coordinated by NTT Network Innovation Laboratories.
 
The Open Optical & Packet Transport (OOPT) Group Within Telecom Infra Project (TIP), Booth #2411 – Acacia will be participating in the Open Optical Solution Demo showing how the reference SDN controller ONOS from ONF can instruct OcNOS from IP Infusion via OpenConfig to configure the wavelength of an Acacia CFP2-DCO optical module, while also managing the client side ports on the Edgecore Networks' Cassini platform.
Speaking Sessions
Below is a summary of the presentations and executive forums that Acacia experts will be speaking at during OFC.
Sunday, March 3rd
Monday, March 4
Tuesday, March 5
Wednesday, March 6
Thursday, March 7
10:15 - 11:15 a.m. – Markus Weber, Senior Director of Product Lifecycle Management, will participate in the OIF session "400ZR specification update."
Meet Acacia at OFC 2019
If you are interested in meeting with Acacia during the conference, please contact us.
About Acacia Communications
Acacia Communications develops, manufactures and sells high-speed coherent optical interconnect products that are designed to transform communications networks through improvements in performance, capacity and cost. By implementing optical interconnect technology in a silicon-based platform, a process Acacia Communications refers to as the "siliconization of optical interconnect," Acacia Communications is able to offer products at higher speeds and density with lower power consumption, that meet the needs of cloud and service providers and can be easily integrated in a cost-effective manner with existing network equipment. For more information about Acacia, visit www.acacia-inc.com or follow on Twitter at @AcaciaComms.
For further information:
Public Relations Contact:
Kelly Karr
Acacia Communications
Office: 408-718-9350
PR@acacia-inc.com
Acacia Investor Relations Contact:
Monica Gould
Office: (212) 871-3927
Email: IR@acacia-inc.com
Lindsay Savarese
Office: (212) 331-8417
Email: IR@acacia-inc.com
More from Mechanical Power Transmission