14881 Evergreen Ave.
Clearwater, FL 33762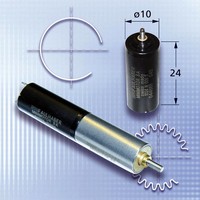 Clearwater, Florida - MicroMo Electronics, Inc. announces the expansion of its DC Micromotor product line with the addition of its Series 1024...S. With an external motor-diameter of only 10 mm and a length of 24 mm, the power to volume ratio is truly impressive. This is achieved through a combination of the System FAULHABER" ironless rotor and Neodymium rare earth magnets to achieve a stall...
Read More »
Measuring 22 x 25.9 mm, 2-phase Model AM 2224 achieves output of 2.5 W and peak holding torque of 45 mNm. Versions are available in 3, 6, 12, and 24 V, as well as 0.25 and 0.50 A. Motor processes transmitted control signals with accuracy, allowing angular step of 18°. In open control loop, it can run rotary speed profiles or build up positioning control. After switching off, motor maintains...
Read More »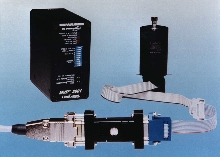 FAULHABER LT-1 transceiver converts unipolar square-wave signals to or from differential signals. When it is set to transmitter, it prevents square-signal degradation over distances up to 4,000 ft between motor, encoder, and control electronics. Measuring 2 in. long and 0.75 in. high, LT-1 offers 2 DB-9 connectors at each end and configuration switches to set it up as transmitter or receiver.
Read More »