1425 N.W. 88th Ave.
Doral, FL 33172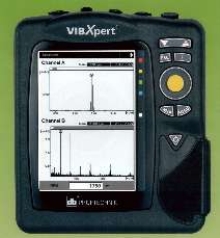 VIBXPERT-® 2-channel, FFT data collector/vibration analyzer records all forms of machine vibrations, bearing conditions, process data, and visual inspection information. Data is stored on expandable Compact Flash Card and transferred to OMNITREND-® maintenance software for further evaluation, report generation, and archiving. With Fmax of 40 kHz, up to 102,400 lines of resolution, and 1/2 VGA...
Read More »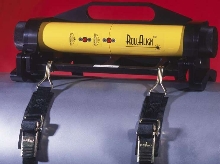 RollAlign(TM) visual laser tool facilitates field replacement of process rolls. Laser emitter unit, mounted on reference roll, projects two Class 2 fanned 635 nm laser lines onto reflector unit mounted on roll to be moved. This allows operator to view vertical angle (pitch) and horizontal angle (parallelity) as roll is adjusted into alignment. Product fits rolls of any diameter spaced between -½...
Read More »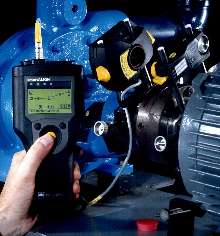 Compact smartALIGN-® simplifies laser shaft/coupling alignment by utilizing smart navigation with joystick and 2 keys. On-screen help text guides operator to results for best corrective shimming and horizontal moves. Design incorporates rechargeable battery and backlit display. Alignment readings are given in 3 steps: Dimension, Measure, and Result. Unit provides graphic display of machine...
Read More »