4016 E. Tennessee St.
Tucson, AZ 85714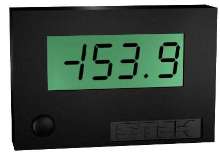 Requiring 5 Vdc at 500 Â-µA, Model 518 features 3.5 digit LCD display and NEMA 3 housing with NEMA 4X optional. Flat Pack design needs only 3/8 in. hole through panel to make wire connections behind panel. Featuring single IC construction, meter offers auto zero, auto polarity, and 1,000 Meg input impedance. It is suited for portable and stationary harsh environment applications.
Read More »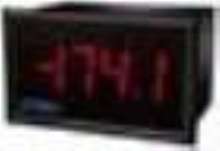 Measuring 2.3 x 1.3 x 1.6 in., Model 6000 features 3Â-½ digit, 0.6 in. LED or LCD display. Optional alarm relay is activated when signal exceeds set limit. Full scale with wide adjustment is accessible by removing front cover. Consuming 400 µA at 5 Vdc, unit includes automatic zero, 1,000 meg input impedance, and auto-polarity. Optional explosion proof and NEMA 4X housings are...
Read More »