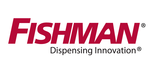 192 South St.
Hopkinton, MA 01748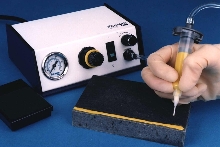 Tabletop, pneumatic Mini-8 uses hand-held syringe and foot-pedal control to manually dispense long beads, large dots, and potting components. Features include dial-adjustable air pressure control (for syringe), locking pressure regulator, and adjustable vacuum controls. Vacuum pull back prevents dripping and stringing. Designed for continuous dispensing of all viscosity fluids, Mini-8 requires...
Read More »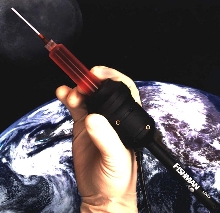 LDS9000 dispensing system is fully programmable, electric powered, and mechanically operated. Hand-held dispensing gun employs linear actuator-driven piston to push fluid or adhesive through plastic syringe. System includes microprocessor-based, portable control unit, foot- or hand- operated pedal, and gun stand. Software-driven unit, using ID of syringe, dispense rate, and required volume,...
Read More »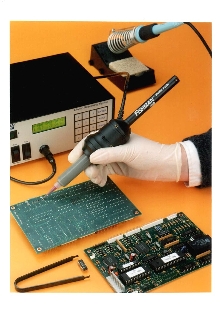 Programmable LDS9000 bench top solder paste dispensing system eliminates tunneling, paste separation and waste. It has a hand-held gun with mechanically driven lead screw that gently and precisely pushes the solder mix through an industry-standard plastic syringe and tip. Linear actuator, which is under software control, moves plunger in syringe without crushing paste. It draws paste back at end...
Read More »