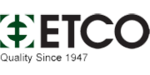 3004 62nd Ave. East
Bradenton, FL 34203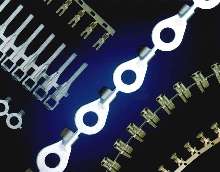 Standard Electrical Terminals consist of over 1,500 connector products including rings, spades, disconnects, pins, receptacles, and splices. Sizes range from .008 to .080 in. thick. Units meet UL 310, NEMA standards, and QS9000 requirements. They are offered in brass, tinned brass, nickel plated steel, copper plated steel, tinned steel bearing bronze, phosphor bronze, and beryllium copper....
Read More »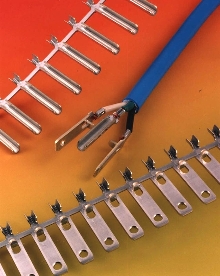 U-shaped ground pin and solid blades are supplied in strip form. They are made from plain- or tin plated-brass, and are used for hospital grade connectors and other critical applications. Crimp ears increase wire attaching speeds. Available in sizes for crimping 18 to 10 ga wire, units eliminate need for soldering process. Blades are UL 1659 certified.
Read More »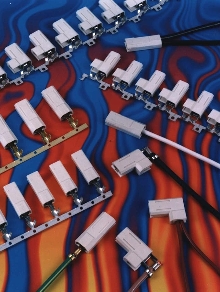 Thermal Disconnects have open barrel F-crimp connection and fire-retardant nylon insulator with high temperature alloy, which maintains spring characteristics of brass when subjected to 150 deg C. Straight and flag styles mate with .110 in. x .020 in., .187 in. x .020 in., and .250 in. x .032 in. NEMA male tabs. Disconnects are V-0 rated per UL 94 and produced to NEMA specifications.
Read More »