Latest New Product News from
RACO
Material Handling & Storage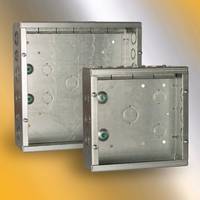 Nov 15, 2017
Grand Slam Junction Box is offered with or without concentric knockouts on the sides and back. Unit is available in 8 in. x 8 in.x 3 in. or 12 in. x 12 in. x 4 in. sizes and is UL listed. Product comes with ground bar and STAB-IT cable clamps. Junction box is suitable for commercial applications.
Read More
Mechanical Power Transmission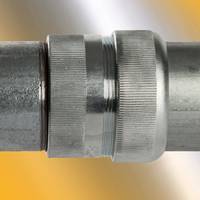 Nov 01, 2017
Raco's 3-Piece Super Coupling is offered in four sizes in 2-1/2 to 4 in. Enabling electrical contractors to reduce installation time, units couple with either threaded or unthreaded rigid/IMC or EMT conduits. Product come with universal compression ring.
Read More