1415 S. Roselle Rd.
Palatine, IL 60067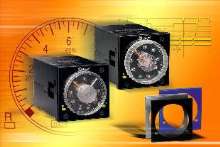 Based on microprocessor with built-in flash memory, Series TMR 48 provides total of 18 functions, timing up to 300 hours, and 1 or 2 output relays in 8- or 11-pin versions. Large button sets operating time, which is read directly without need for conversion or calculation. All units are multi-voltage; 12-240 Vdc and 24-240 Vac.
Read More »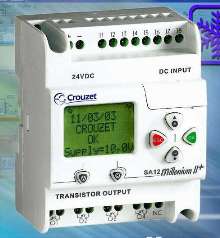 Millenium II+ offers pre-programmed functions and applications to simplify automation control systems for machine manufacturers and panel builders. Application-specific functions include high-speed counting, data-storage function, timing function, and PID function block. Expandable and non-expandable versions are available with 20 I/O. Additional features include temperature sensor, climate...
Read More »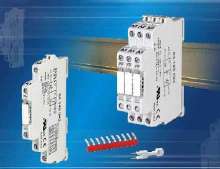 SIMM I/O Modules provide electromechanical relays and solid state output that enables high-frequency switching. By electrically isolating load and control circuit, they enable low-level outputs to control power components. Units feature 0.5-6 A outputs up to 250 Vac and 5 Vdc to 230 Vac/Vdc inputs. Outputs can be NO, SPDT, Transistor, or Triac.
Read More »