110 Elm St
Unit 12
Bridgewater, MA 02324
Share: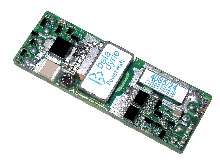 PowerWatt 40 W converter features industry-standard pinout in 1/8 brick package. SMD and planar magnetics allow 60 W/cu in. power density. Unit provides 91% efficiency, and includes thermal and undervoltage protection, output synchronous rectification, 2:1 input voltage range, input-to-output isolation, soft start, external synchronization, and short circuit protection. It is suitable for...
Read More »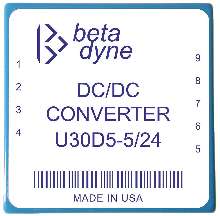 Model U30 offers operating ranges from 10-30, 22-68, and 40-120 Vdc. It features synchronous rectification for main output and rectifying diodes for auxiliary output. Users can specify any output voltage range from 2.5-18 V. Converter provides up to 30 W with up to 85% efficiency. It includes input under/overvoltage protection, input-to-output isolation, soft start, hiccup mode, 330 kHz switching...
Read More »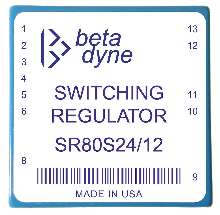 Models SR40 and SR80 are constant frequency, current mode step-up converters. Model SR40 delivers 40 W to load, accepts 5-10 V input, and provides 9, 12, 15, 18 and 24 Vdc output. Model SR80 delivers 80 W to load, accepts 10-18 V input and provides 15, 18 and 24 Vdc output. Both regulators include input undervoltage protection, external synchronization, 300 kHz constant frequency, 44 W/cu in....
Read More »