2950 Mechanic St.
Lake City, PA 16423
Share: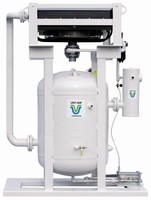 With minimal system pressure drop, Freedom Dryer Blast Pak Air-Drying System delivers moisture control in compressed air lines. It eliminates flash rusting, air-line contamination, freeze-ups, and clogged blast pots. Because it needs no electricity, product is completely portable and safe for use in hazardous areas. No maintenance is required, other than daily draining and occasional addition of...
Read More »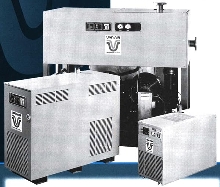 RD Series refrigerated compressed air dryers remove moisture from indoor air lines while providing 35 to 38 deg F dew point, low pressure drops, and no heat exchanger freeze-ups at low loads. It has non-cycling refrigerant compressor, CFC-free R-22 refrigerant, and capacity control valve to maintain steady dew point when flows fluctuate. Models are available to handle flows from 10 to 3,000 scfm...
Read More »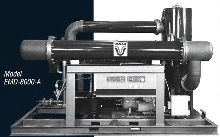 EMD Plus Series avoids dew point fluctuations, thus providing dry, compressed air at lower energy cost. Controller signals compressor to stop when there is drop in compressed air temperature due to low flow conditions. Under such conditions, system retains ability to respond immediately to load increases. Models are available for flows of 40 through 25,000 scfm. All have digital dew-point readout...
Read More »