Columbia Research Laboratories, Inc.
1925 Mac Dade Blvd.
Woodlyn, PA 19094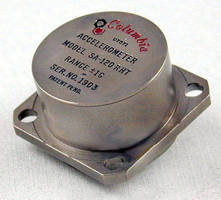 Designed as measurement while drilling (MWD) sensor for use in downhole well service applications, force balance accelerometer model SA-120RHT operates in temperatures from -40 to 200°C. Self-contained unit provides high level, low impedance output, eliminating need for additional high temperature signal conditioning. Measuring 1.0 in. dia and 0.73 in. high, device weighs only 1.5 oz, and...
Read More »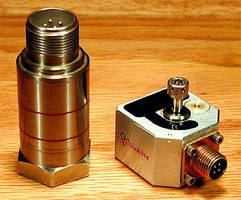 Featuring two 4-20 mA signal outputs, Model 972 loop-powered sensors continuously measure vibration level and temperature, key machinery health parameters, and transmit data directly to PLC. Vibration level output indicates either velocity or peak acceleration with factory set ranges of 0-1, 0-2, and 0-5 ips and 0-10, 0-20, and 0-50 Gs pk, respectively. Operating from 20-36 V power supply,...
Read More »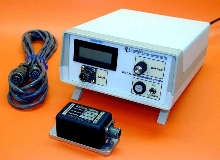 Models DIS-7001 and DIS-7012 include temperature-compensated force balance inclinometer in conjunction with power module and digital display. Linearization is supplied in readout module, which eliminates need for conversion from inclinometer sine output to degrees. Available ranges include ±5, ±10, ±15, ±30, and ±45 degrees. Model DIS-7001 operates from 115 V power,...
Read More »