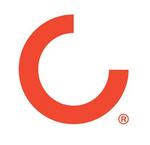 4401 Gateway Blvd.
Springfield, OH 45502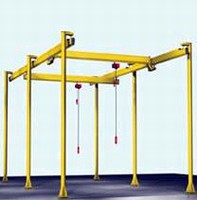 Featuring modular design, K-Trac Cranes can be customized to accommodate design specifications that include runway and bridge length, post and hook height, and location of electrical input. Free-standing posts are built to withstand hazards of harsh factory environment and allow mobility, relocation, and on-site changes. Articulation of bridge's spherical hanger holds end-truck wheels flat on...
Read More »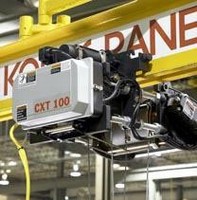 Manufactured for industrial 1- and 2-ton lifting applications where smooth, trouble-free performance is required, CXT1® maximizes use of existing building space and hoist lift. Large-diameter drum and true lift reeving promote cable life and load positioning accuracy. Lifting motor comes with class-F insulation, 60% effective-duty rating, heavy-duty DC hoist brake, and 2-speed operation of...
Read More »
MAINMAN(TM) Maintenance Management Program delivers long-term maintenance of overhead cranes and hoists. Users are provided with reports on mechanical, structural, and electrical aspects of crane equipment after components evaluation and wear patterns analysis. Existing conditions are compared to industry averages and proactive recommendations are specified in prepared reports. Repair efforts are...
Read More »
Suited for overhead lifting applications, CXT wire rope hazardous location hoists and cranes are designed to ensure optimal safety level required for explosive atmospheres. ATEX-certified and cCSAus-approved solutions cover range of lifting capacities, hoist duty groups, as well as bridge and trolley types for applications up to 80 tons. Customized for unique applications, products are available...
Read More »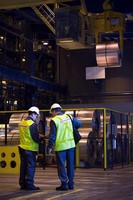 MAINMAN® crane and hoist inspection is multi-point visual inspection of overhead lifting equipment servicing all makes of cranes and hoists. Reports capture data on condition of hundreds of equipment components, alert customers of maintenance problems, and point out areas not in compliance to OSHA standards. Recommendations for preventative maintenance are prioritized by safety conditions,...
Read More »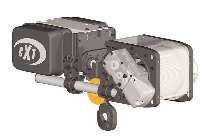 Series CXT Hoists uses rope drum that is large in diameter but short in length, reducing bending forces and minimizing horizontal hook travel during lowering. Integrated motor and inverter controls provide stepless speed control. Ergonomic design of hook forging and safety catch makes it safer for worker rigging load. Brakes are dust proof and adjustment free for life of hoist....
Read More »