181 W. Aqua Ave.
Coeur D'alene, ID 83815
Share: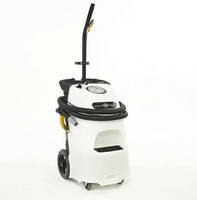 When Clean Is the Most Important Thing The PEX(TM) 200 heated portable carpet extractor provides uncompromising cleaning power and performance. This is the perfect system when clean, healthy carpets are the most important thing for you and your customers. The PEX 200 has dual vacuums for faster drying times and on-demand 212-degree (F) heat, improving the effectiveness of cleaning chemicals. To...
Read More »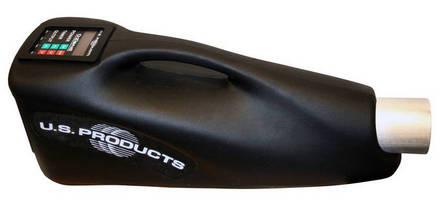 The Oasis Plus Ozone Generator from U.S. Products is one of the safest and most effective means of destroying foul odors. It is designed to support twice the ozone-generation load of a conventional system even in the most demanding electrical and temperature environments. With a rotational molded body, the Oasis Plus has a 30-hour programmable timer with adjustable ozone output levels, making it...
Read More »
Cleaning up after floods is usually slow and messy. But now, restoration is faster and easier than ever before-with the Flood King from U.S. Products. The Flood King has a top-mounted, dual three-stage vacuum system. Top mounting removes bends and restrictions in vacuum hoses, significantly improving airflow and moisture recovery, and generating 100 of pull-power waterlift and 170 CFR. The Flood...
Read More »
The TreadMaster(TM) Automatic Escalator Cleaner from U.S. Products has been around for more than 25 years but is still one of the most cost-effective, high-performing escalator cleaning systems available. This self-contained, compact unit is used by some of the biggest escalator cleaning companies in the country. And the reasons are many, starting with the fact that the machine does all the work....
Read More »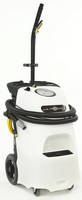 Equipped with adjustable 50-200 psi and 50-500 psi pump, respectively, models 200 and 500 of PEX series have precision balanced, upright design that facilitates transport, loading, and unloading by one person. Both maneuverable machines feature on-demand, adjustable 146° or 212°F heat and sound-deadening chamber that enables day-time-quiet operation. Carpet and Rug Institute...
Read More »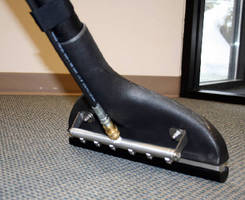 Featuring rotationally molded LLDPE head, Evolution Carpet Wand weighs just 6.5 lb, helping to minimize worker fatigue. Glide receiver and vacuum tube are made of aircraft aluminum and glide is Delrin® acetal. Specially fit to glide holder, glide provides airtight seal and is removable and replaceable. Solution line and fittings, made of stainless steel, withstand pressures up to 3,000 psi.
Read More »
The Ultimate® is one of U.S. Products' oldest machines but still one of the most popular. Unusually versatile, this all-in-one cleaning machine makes it easy to professionally dry-clean natural fabric and wet-clean synthetics. Use it to wet- or dry-clean carpets, upholstery, drapes, oriental rugs, fabric panels, and even lampshades. It won't shrink or damage materials or fabrics. The unit also...
Read More »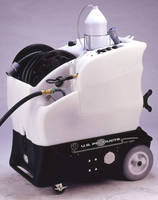 The King Cobra 1200 PRO from U.S. Products, one of the industry's first dual-surface machines cleaning both carpets and hard-surface floors, has another feather in its cap. The King Cobra 1200 PRO is Gold certified by the Carpet and Rug Institute. The machine was tested and proved to be more effective at soil removal, moisture removal, and texture retention than comparable portable carpet...
Read More »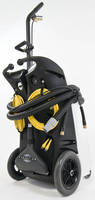 CRI-certified PEX series has upright dolly design with roller handles to facilitate maneuvering and transport. For maintenance, hinged tank opens for full access to internal components. Wand caddy has retractable hose wrap, and rear wheels are sized to facilitate going up and down stairs. Available models include PEX 500 and PEX 200, which are adjustable from 50 to 500 and 200 psi, respectively.
Read More »